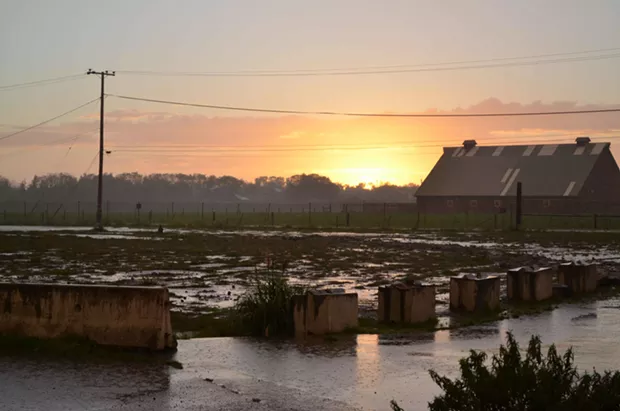 Enjoy this afternoon's balminess while it lasts: starting tonight it's gonna get a lot colder, wetter and windier.
The National Weather Service is predicting up to a couple of inches of rain through the weekend and gusts along the coast of up to 45 miles per hour. Gusts in exposed areas, like Kneeland, could get up to 60 miles per hour on Saturday, according to NOAA's Matthew Kidwell.
There's even — and this is unlikely — a slim chance of a "brief, isolated
tornado
" associated with the cold front. While it's possible, Kidwell stressed that it's more likely that a water spout or funnel cloud could form over the ocean, and that it wouldn't likely be any stronger than the forecast gusts. The weather service issued a
wind advisory
for Saturday afternoon.
Those gusts are a more widespread threat, he said, as we haven't had winds that strong since spring 2013, and trees are susceptible to falling over. The storm could bring small bouts of hail among the expected thunderstorms, and temperatures are likely to drop into the mid 40s Saturday night.
Careful out there, Humboldt.