From Lindsay Housaman's Facebook Page.
The North Coast has a new TV news program. Back in spring the
Journal
caught wind
that KRCR out of Redding was launching a news program to rival our local NBC affiliates at KIEM.
The news program, which debuted yesterday at 6 p.m., apparently (although they have web content dating back to Sunday), will air at 6 p.m. on KAEF ABC 23 and at 10 p.m. on KBVU Fox 28 — two of KRCR's local sister stations.
The station came together in the downtown Eureka KAEF building under the guidance of assistant news director Lindsay Housaman, who will anchor the program. There are four reporters: Candase Chambers, Tyler Dahlgren, Katherine Harwood, and Nick Prete; and weatherman Mike Krueger.
The
Journal
hasn't caught a broadcast of the program yet — if you saw the debut, tell us what you think.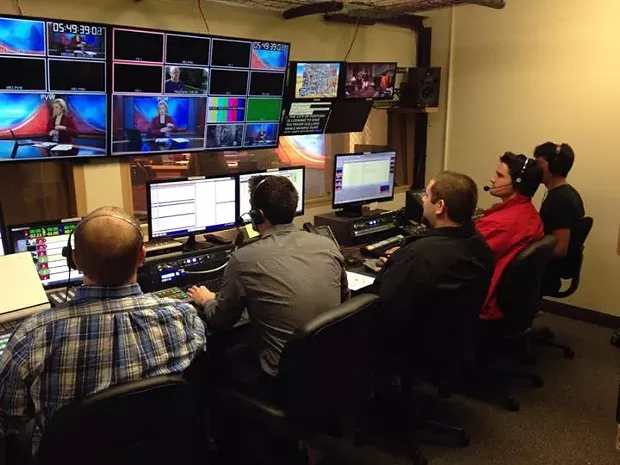 From Lindsay Housaman's Facebook Page.