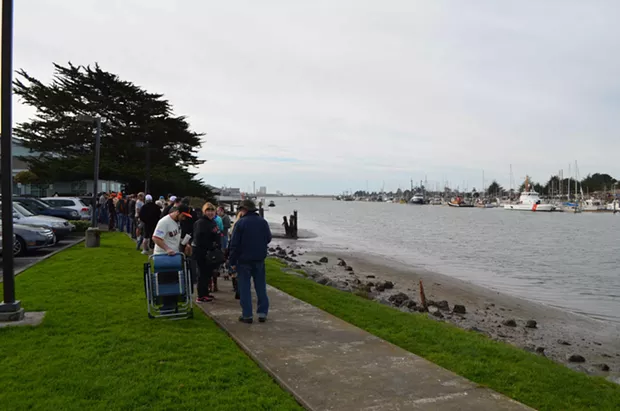 Grant Scott-Goforth
Seas of orange. Half an hour later this line was twice as long.
Giants fanatics are clamoring to the waterfront, trying to find purchase in the muddy slope to get a glimpse of the champions' three World Series trophies.
Well, actually, it's pretty pleasant out, and, despite a line that wraps around the block, people are in good spirits. Get down to the Adorni Center by 5 this afternoon for a chance to check out the trophies up close and get your picture snapped pretending you're not star struck.
Grant Scott-Goforth
Jared Sandifer and Zayd stand in line to get their shot with the trophies. Zayd was born during the 2012 World Series, and got to see his first game this year.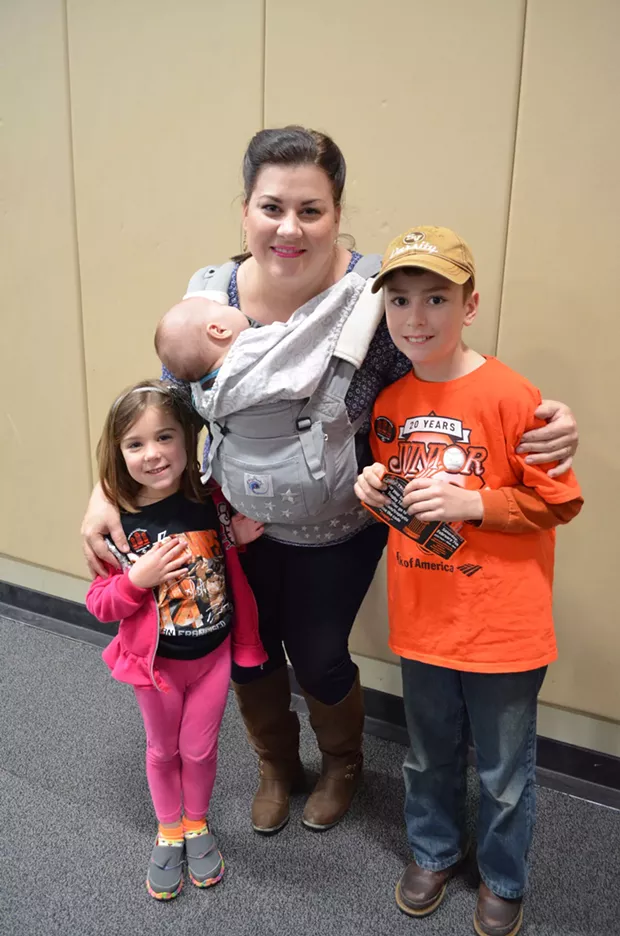 Seas of orange.
Lara Mikkelsen, with Ben, Emaleigh and Finley, got a sneak peek at the trophies.
Grant Scott-Goforth
Joe Sousa got to the Adorni Center at 6:45 a.m. to make sure he'd get first place in line.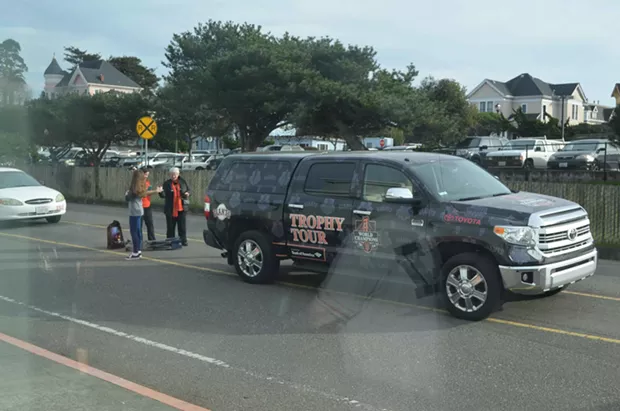 Grant Scott-Goforth
Selfies with the trophy truck.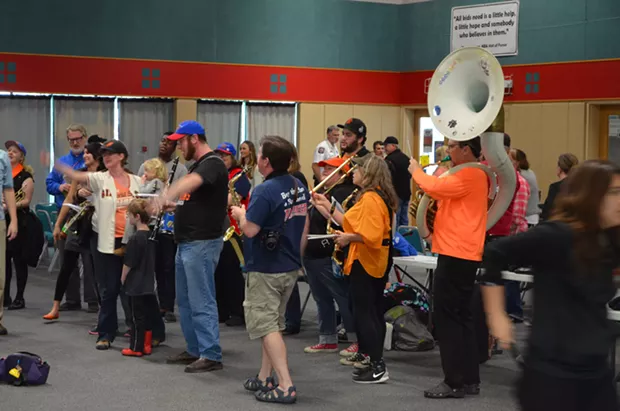 Grant Scott-Goforth
The Crabgrass Band played Giants tunes through history.
Grant Scott-Goforth
And posed with the trophies.