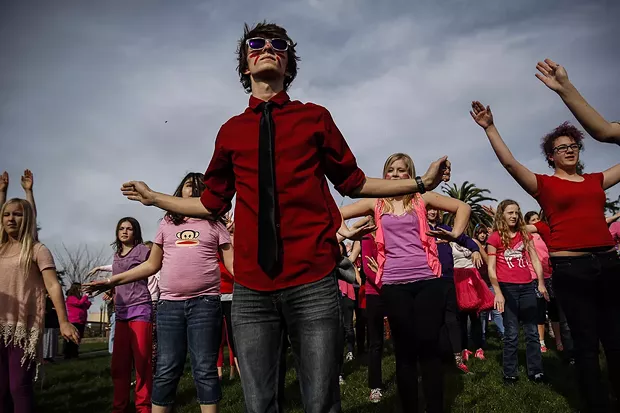 Manuel J. Orbegozo
Students and organizers invited spectators, mostly parents, to join them throughout their choreography.
Scores of young folks descended on the Arcata plaza Friday to sing, dance and take a stand condemning violence against women. The annual event came as a part of
V-Day Humboldt
's education efforts and conjunction with
One Billion Rising Revolution
, a global event that bills itself as the "biggest mass action to end violence against women in human history." Friday's event in Arcata featured drumming, dancing, music and poetry. Local photographer Manuel J. Orbegozo was there, and shared these photos.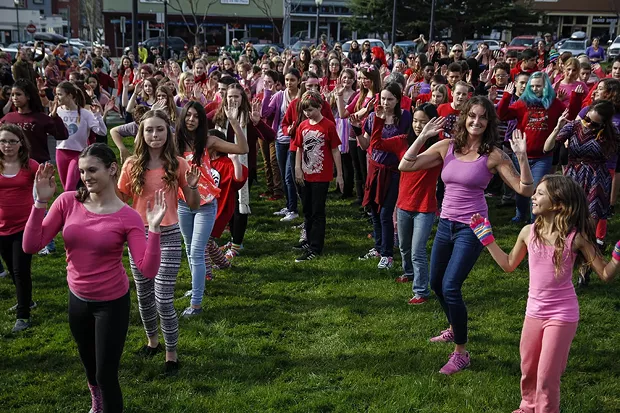 Manuel J. Orbegozo
Although most V-Day dance groups around the world danced to "Break the Chain" by Lupe Fiasco, V-Day Humboldt presented a choreography to "Roar" by Katy Perry.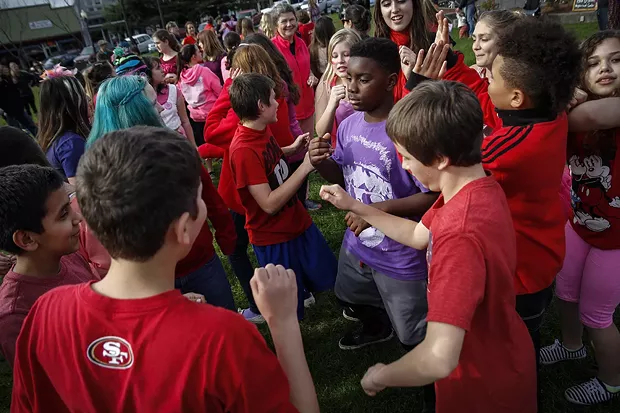 Manuel J. Orbegozo
Before returning to their school, the students danced in circles and took pictures with their friends and family.
Manuel J. Orbegozo
One-hundred-and-twenty students from Sunny Brae Middle School performed at the Arcata Plaza as part of V-Day, a worldwide movement to eliminate violence toward women and girls.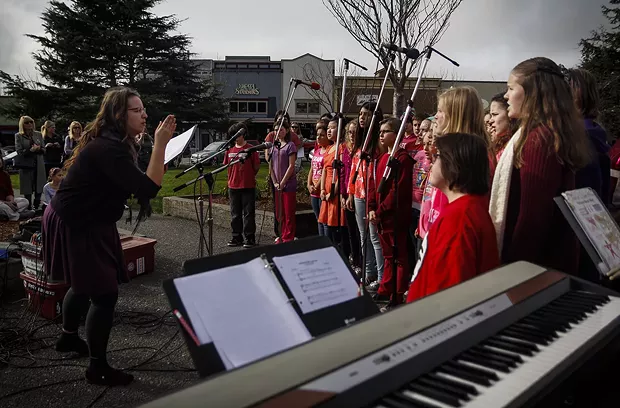 Manuel J. Orbegozo
Sunny Brae Middle School music teacher Meadow Lo directs the school's choir during a performance of "Tomorrow" of the Broadway musical Annie.