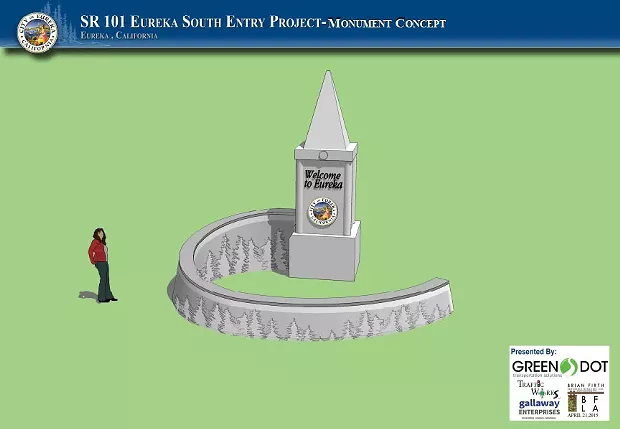 Submitted
Behold.
The consultants in charge of South Eureka's facelift unveiled the latest designs for a spruced up entry into the city.
The "preferred alternative" design, which takes into account feedback from the city and community from prior public meetings, features decorative landscaping, street trees, medians with lights and banners, and a curvy concrete monument welcoming northbound highway travelers.
The Eureka city council approved the traffic calming and beautification measures this week — though a city engineer told the
Times-Standard
that the design is still conceptual. Green Dot Transportation Solutions, a Redding-based engineering firm tasked with designing the
entryway
, will submit the proposal for Caltrans' approval soon.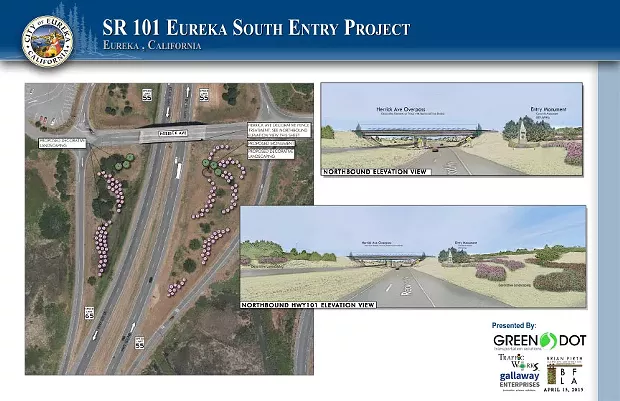 You can view those images as full size pdfs below:
See related PDF
See related PDF
See related PDF
See related PDF
See related PDF