David Verdugo/Unrivaled Photography
As seen from the Boardwalk, Eureka's independence celebration in all its pyrotechnic glory.
As crackers and poppers — and, yes, a sprinkling of gunshots and mortar blasts — rattled window panes throughout the county Saturday night, Eureka's professional fireworks display drew rave reviews. The skies were relatively clear, leaving the colorful explosions visible to all in the vicinity who wanted to revel in America's birthday glow, brought to you mostly through a slew of donations from local businesses.
Local photographer David Verdugo, of
Unrivaled Photography
, was down on the boardwalk for the show and shared these photos.
Meanwhile, across the county, law enforcement reported a pretty uneventful night. A multi-agency task force made eight DUI arrests over the holiday weekend, but the festivities seem to have remained otherwise in control.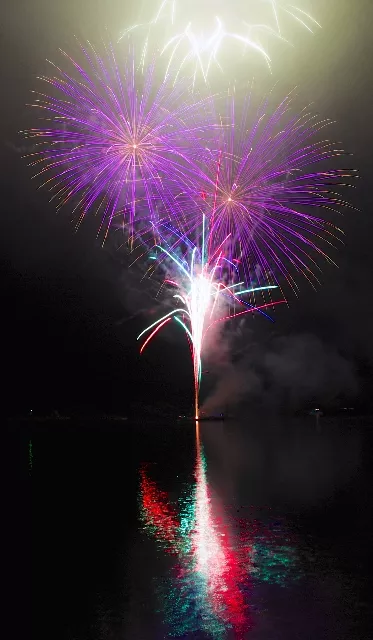 David Verdugo/Unrivaled Photography
Eureka 'Mericas. Do you?
David Verdugo/Unrivaled Photography
Boom! Take that, Arcata.