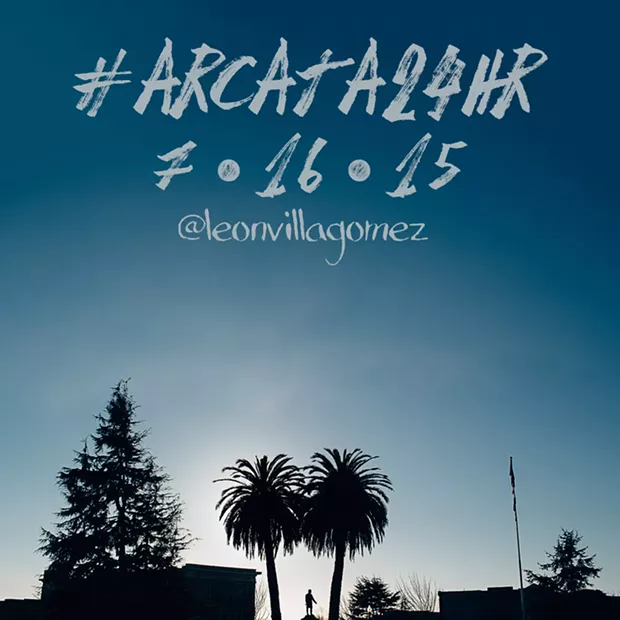 Local photographer
Leon Villagomez
recently pulled an all nighter in his Arcata home. As he sat in front of his computer processing photos, the sounds of the night trickled in: a crack of a bat and cheers from the ballpark; a police siren; bits of animated conversation; hoots from plaza revelers.
That night's sounds inspired an ambitious project Villagomez is launching tonight, when, beginning at 12:01 a.m., he will spend 24 straight hours traversing Arcata and capturing its sights. There's no plan, he says, other than exploring, wandering and documenting. "That's kind of the beauty of this," says Villagomez. "I have no idea what it's going to be."
Villagomez, a native of Guadalajara, Mexico, who has lived in Humboldt County for almost five years, will be documenting his 24-hour journey on
Instagram
, using the hashtag #Arcata24HR. You can follow him there. We'll also be curating his posts on this
page
(www.northcoastjournal.com/Arcata24hr), where readers will be able to see #Arcata24HR unfold in real time. Just be sure to check back often, as Villagomez is planning on posting a handful of pictures an hour, until his likely collapse from exhaustion at 11:59 p.m. tomorrow.