Today marked the debut of the
Humboldt Bay Marathon
, the first such event to take place in the area since the early 1970s. Founded by local runner Rich Baker, the marathon kicked off in Eureka (with a half-marathon start in Arcata) and the finish for both involving music, snacks, awards and beer tasting courtesy of Lost Coast Brewery. Over 200 people registered for the inaugural run – and judging by the smiles under the sweat, considered the effort worthwhile.
We caught up with the racers as they made their way over the Samoa bridges.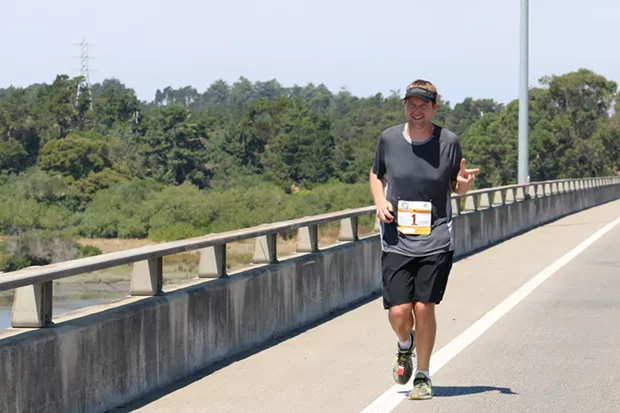 Jennifer Savage
Mike Dronkers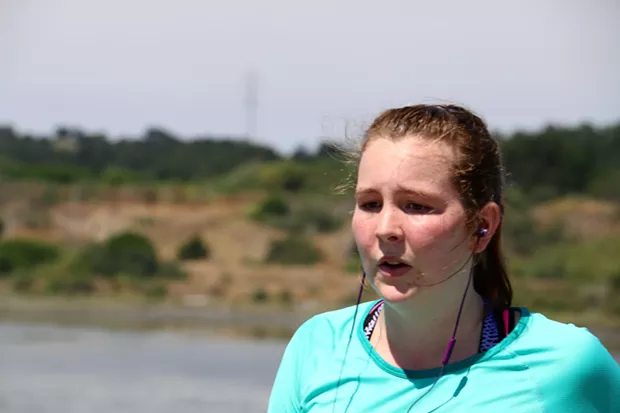 Jennifer Savage
Early racers arrive in Manila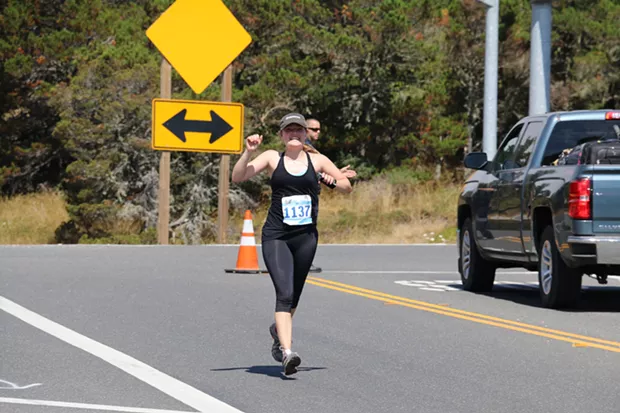 Jennifer Savage
Turning the corner toward the bridges.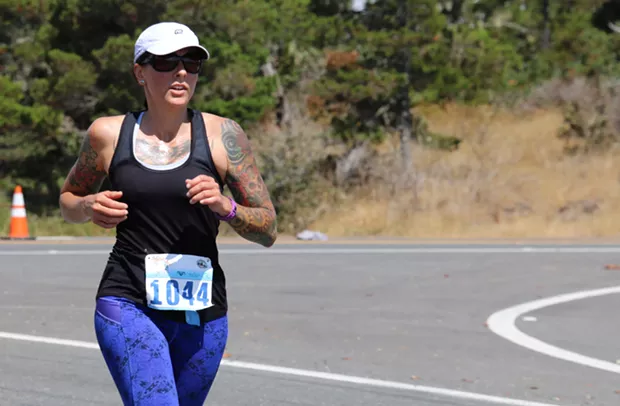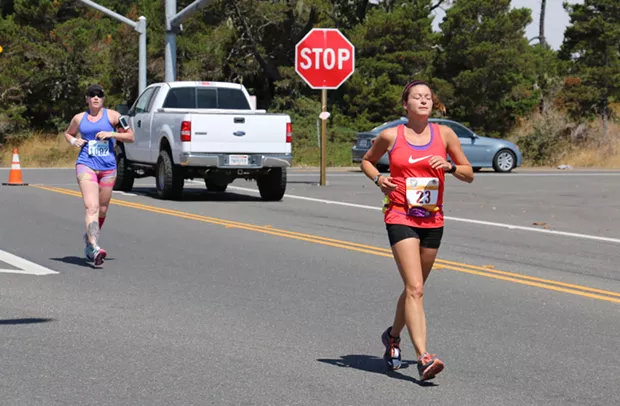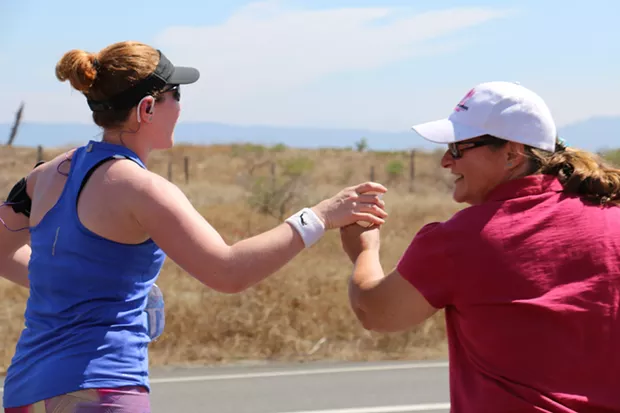 Jennifer Savage
Volunteers from the Timber Heritage Association handed out water, electrolytes and encouragement.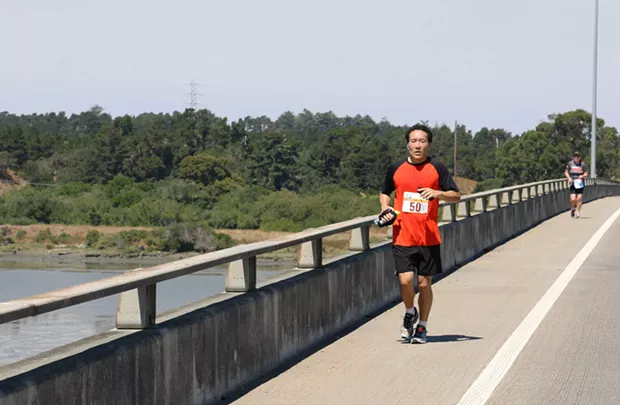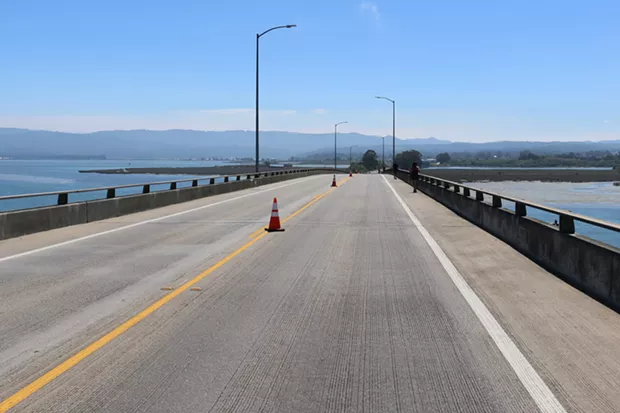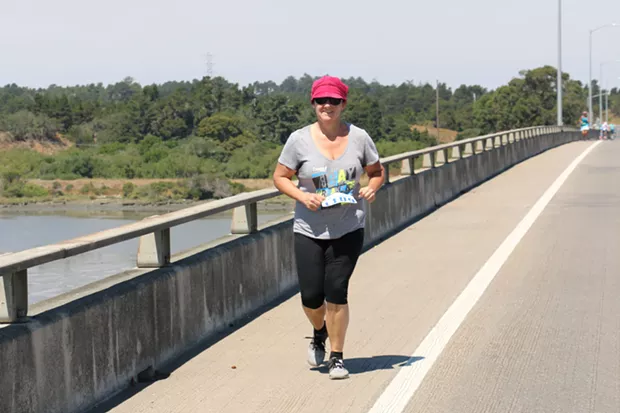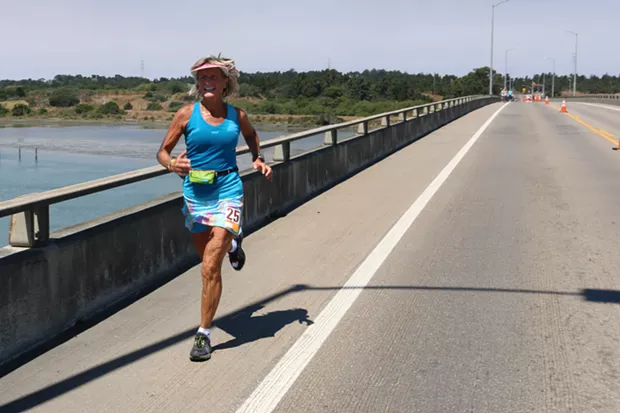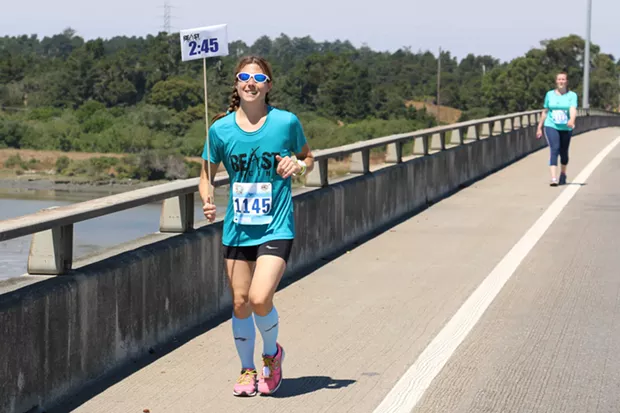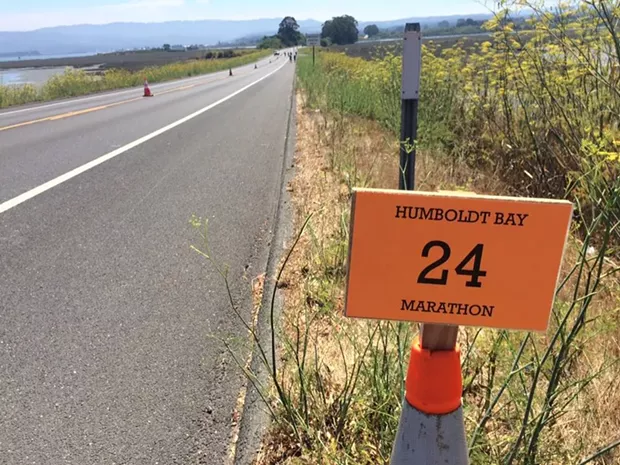 Mike Dronkers
From a racer's view, a welcome sight!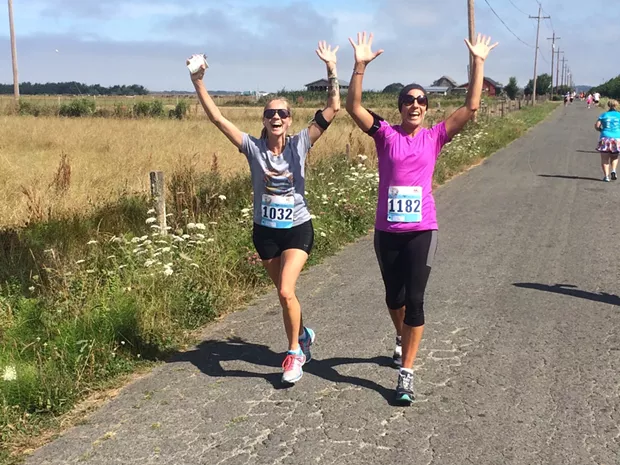 Mike Dronkers
Bethany Cseh and Deanna Dick raise their arms in celebration.