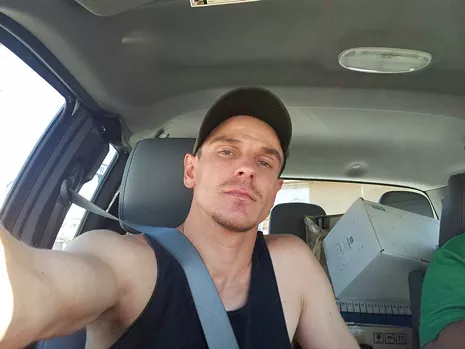 Facebook
Jason Johnson
One of the victims in Thursday's mass shooting at Umpqua Community College in Oregon was Jason Johnson, a 33-year-old graduate of Fortuna High School,
NBC News
is reporting.
Officials have yet to publicly identify any of the nine people killed in the shooting spree, which began at about 10:30 a.m. Thursday, but Johnson's mother, Tonja Johnson Engel, confirmed her son's death to
NBC News
. The gunman, 26-year-old Chris Harper Mercer, was killed in a shootout with police about 19 minutes after the first shots rang out on the small community college campus in Roseburg, Oregon.
According to the
NBC News
article, Johnson was in his first week of classes at the school, having arrived there after working to overcome a history of drug abuse that included a six-month rehab program in Portland.
Johnson last posted to his
Facebook
page Sunday night looking for a ride to class the following morning. "Hey bro…good to hear your doing something productive," a friend responded 15 minutes later. Johnson Engel told
NBC News
she was proud of how her son had worked to turn his life around and become the first of her children to attend college.