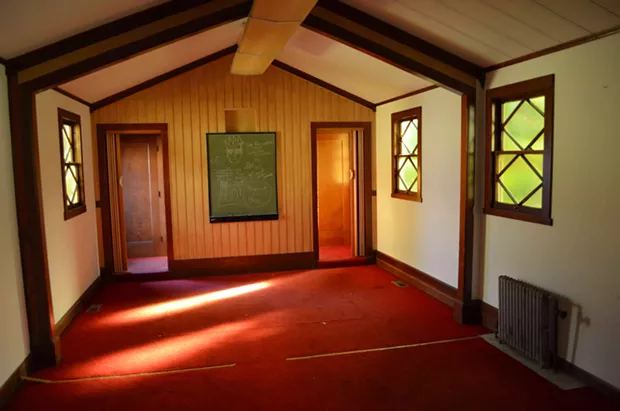 Grant Scott-Goforth
Inside the chapel of the former Trinity Hospital.
Humboldt State University is planning to raze the former Trinity Hospital property, which sits on 14th Street between B and C streets and has been mostly abandoned a dozen or so years.
The
Lumberjack
reports
that HSU determined it would be more expensive to restore the annex, and that doing so was a low priority for the university, which has more than $100 million in
deferred maintenance
on primary academic buildings. The annex was built in 1944 and used as a hospital until Mad River was built in 1972. It housed classes and offices until the early 2000s, but now is just used for some storage. There's no set date for demolition.
The annex isn't on the city of Arcata's online historical building registry, and Associate Vice President of Facilities Management Traci Ferdolage said in an email the university hasn't designated the building historic. She added that university properties are treated differently by the city than other commercial buildings, and said the university has been talking with officials for years about what to do with the annex.
The
Journal
featured photos of the annex in the 2013 photo essay "
Ruins
."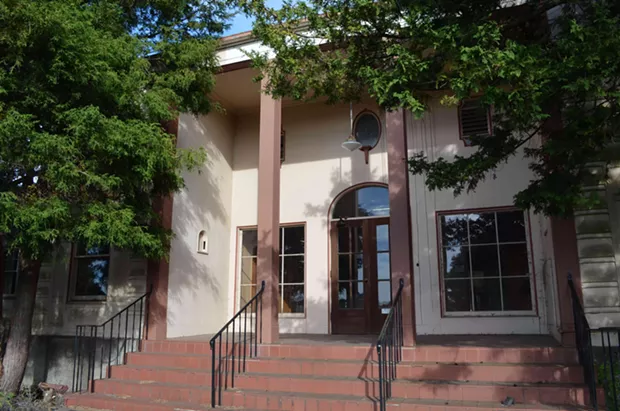 Grant Scott-Goforth
The annex doors facing C Street.