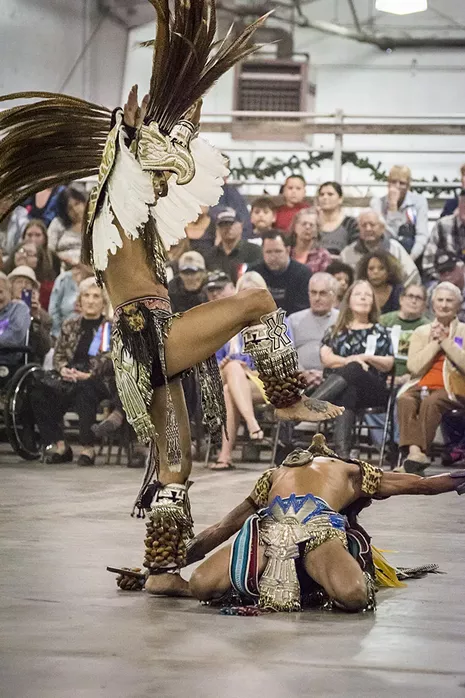 Mark Larson
A packed house at Redwood Acres watched the eagle and jaguar dance by Aztec Dance and Drum group.
A large crowd gathered at Redwood Acres in Eureka on Saturday to attend the 35th annual Northwest Intertribal Gathering and Elders Dinner. Elders were served a free traditional dinner of salmon or turkey and later were honored with a gifting ceremony. Native and non-native veterans were invited to the front of the performance arena and audience members lined up to offer hugs, shake hands and say thanks to to those who'd served.
Native American singers, a drum group and brush, hoop, Tolowa, Aztec, Shake Head and Pow Wow dancers all took the stage before a rapt audience. Vendor booths were brimming with Native American arts and crafts.
The annual gathering event, held during National American Indian Heritage Month and open to all, honors all Elders and veterans, according to its sponsor, the Northern California Indian Development Council. Check out the slideshow below for some highlights.
11 slides