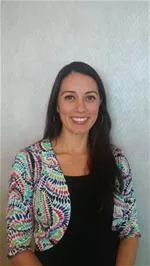 The Humboldt County Board of Supervisors announced this week that it's made a hire to head the county's largest department, the much-beleaguered Department of Health and Human Services.
Kristin Brinks, currently the deputy director of Community Services for the El Dorado County Health and Human Services Agency, will take the reins from Phillip Crandall in January. Crandall announced his retirement nine months ago, after a 30-year career with the county.
Brinks inherits an unwieldy task.The DHHS has been struggling with staffing issues in its mental health department for several years, with workers and clinicians resigning in droves as a response to reportedly inadequate staffing and dangerous working conditions. In March, the Board of Supervisors
voted to turn mental health staffing over to an independent third party agency
, Traditions Behavioral Health, bypassing previous ineffective efforts of the county to recruit and retain doctors.
In an email, Brinks declined to comment on this issue, saying that for the time being she is "focusing on the programs and services I administer with my team in El Dorado."
Those programs and services include working with In-Home Supportive Services and as a homeless liaison.
Mike Sproull, director of the Food Bank of El Dorado County, says he and others mourn the loss of Brinks, who has been effective at breaking up what he calls "good ol' boy politics" in the region.
"Kristin is great. She's one of the best people I've seen," he said. "When she came here things changed. She's the best thing that happened to El Dorado in years."
Sproull credits Brinks with fixing the hiring process for the county's supplemental nutrition program (the previous director had been hired without a request for proposal), creating a community nutrition group and including the voices of community partners.
"I'm the guy who stands up in front of the supervisors and who stands up for the poor. In the past, they labeled me as marginalized and crazy. Kristin didn't do that," Sproull says, adding that he's "sad" to see her leave after two years. "I thought she was our champion. If your county is looking for change, Kristin is your girl. "
For her part, Brinks said in a phone call that she is "excited for the opportunity, excited to help serve the community and all that comes up with it." She said she visited the region prior to her interview and calls it a "very warm community." Humboldt County appears to have more resources and community organizations on hand with which to network than her previous region, and Brinks said she is looking forward to making those connections.
"There was a large-scale organizational assessment that was extremely helpful," she said. "The first thing is getting to know all of the partners I'm going to be working with."
Brinks' beginning salary will be $164,004, according to Humboldt County Public Information Officer Sean Quincey. According to the California State Controller's Office, Crandall made $188,763 in wages and another almost $50,000 in benefits in 2013, the last year for which data is available.
From the County Administrative Office:
The Humboldt County Board of Supervisors today announced the appointment of Kristin Brinks to the position of Director of the Department of Health & Human Services.

Brinks currently serves as the deputy director of Community Services for the El Dorado County Health and Human Services Agency. There she oversees 13 programs including the health and human services agency programming at the Community Corrections Center, the In-Home Supportive Services Public Authority, and serves as the Agency's liaison on homelessness. Brinks was hired by El Dorado County with the primary responsibility of improving the Agency's reputation with community-based organizations and service providers. During her time there, she has been successful at strengthening relationships with the community and increasing access to services.

Prior to her time with El Dorado she worked with the California Department of Social Services (CDSS) as an analyst, manager and then bureau chief. While with CDSS, one of the efforts she worked on was the expansion of the Supplemental Nutrition Assistance Program-Education (SNAP-Ed) to county welfare departments and the area agencies on aging in partnership with the State Department of Public Health and the University of California, Davis. The program was aimed at promoting healthy eating and physical activity to low-income California residents.

"I was very impressed by her glowing references," said Estelle Fennell, Chair of the Humboldt County Board of Supervisors. "She has accomplished a lot in her time at the state and her short time in El Dorado County, and I look forward to the great things she will help Humboldt County achieve."

Brinks graduated from the University California Santa Barbara with a major in political science and a minor in history. She is scheduled to begin work with the county in January.

"Stellar service to the community in a fiscally responsible manner is a passion of mine," Brinks said. "I am very much looking forward to working side-by-side with the dedicated team here in Humboldt County and community partners as a whole, towards the Department's mission to reduce poverty and connect people and communities to opportunities for health and wellness."
Editor's Note: This post has been updated from a previous version to correct an error in Brinks' beginning salary due to incorrect information provided to the
Journal
.