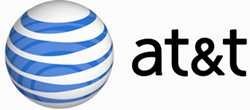 Storm conditions have contributed to both a loss of communication and loss of power across Humboldt County as rain, hail and wind continue to batter the coast.
According to the county Public Information Officer Sean Quincey, CalTrans crews were clearing a culvert between Fortuna and Rio Dell yesterday morning in preparation for last night's storm when they accidentally severed a fiber optic cable, plunging AT &T customers into a communications blackout. Crews worked through the night to splice the line together, restoring communication at 8:15 a.m., after nearly 24 hours of disruption. Sen. Mike McGuire said an estimated 90,000 cell phone, land line and internet connections were affected.
"This shouldn't happen in 2015," said McGuire. "Outages like what we've witnessed on Wednesday put people's lives at risk and have negative impacts on our local economy. We are dependent on digital communication to help run our lives. The county was challenged to use direct deposit for checks. Students at CR couldn't take their finals. Banks couldn't process transactions. Health centers are dependent on these fiber connections to keep track of health records for patients."
The conditions in which the crews worked were extremely challenging. Troy Nicolini, lead meteorologist at the National Weather Service, said that intense winds caused "widespread damage" across the county, downing trees and powerlines. There was also heavy rain, although less than anticipated. Nicolini warned that travel throughout the week and weekend may be impeded by snow down to 2,000 feet and the chance of hailstorms. Drivers should "slow down if they see a dark cloud ahead, and drive cautiously." Every year drivers are injured when they speed or brake suddenly during hailstorms, according to Nicolini.
According to PG&E's website, over 600 customers have experienced power outages in the last 24 hours, from as far north as Big Lagoon down to Alderpoint.
Quincey said that the county is exploring options for redundancy so that county services will not be as drastically affected in the future. The outage affected internet and phone lines for the airport, Health and Human Services, Child Welfare Services and the library, among other entities. McGuire echoed this sentiment, saying that restoring the fiber optic line along Highway 36 was a priority.