Grant Scott-Goforth
Jessica Cenotti sips on a coffee in the parklet outside Ramone's on a rare sunny February afternoon.
Old Town Eureka's
first parklet
is prime for the sitting — well, uh, after this afternoon's rains stop. After a
slower-than-expected
permitting process and rain-delayed construction, the one-parking-spot space in front of Ramone's is ready for beverage sipping and general relaxation. Enjoy accordingly.
Grant Scott-Goforth
Construction crews measure out the parklet's dimensions.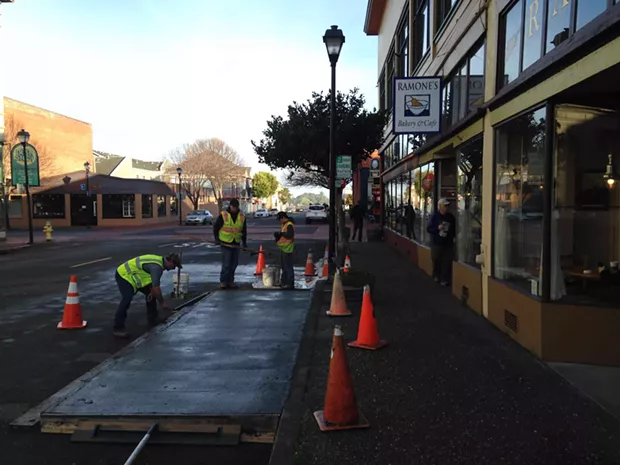 Thadeus Greenson
Smoothing out the concrete.
Grant Scott-Goforth
Not much to be done during rain except stand the cones back upright.
Grant Scott-Goforth
Come back, sun.