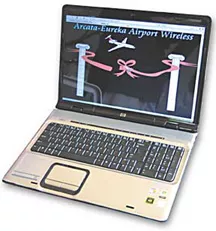 File
The expansion of the FCC's Lifeline program is hoped to help bridge the digital divide and make the Internet more accessible in poor households.
A divided Federal Communications Commission voted 3-2 Thursday to modernize Lifeline, a program that subsidizes critical communications services for the poor, to include broadband Internet access.
The vote means that, by the end of the year, Americans with a household income at or below 135 percent of the federal poverty line will be eligible for monthly subsidies of $9.25 to purchase high-speed Internet service. The move was immediately praised by communications and civil rights groups, who feel the subsidy is a crucial step toward bridging the nation's digital divide, which sees high speed Internet available in 95 percent of households with incomes of $150,000 or more, and less than half of households that bring in less than $25,000 annually.
"Lifeline can help bring affordable broadband connections to our least served communities in remote and rural places including the North Coast of California," said Access Humboldt Executive Director Sean McLaughlin in a statement. "We applaud the FCC's action to modernize the Lifeline program — with great appreciation to our colleagues across the nation who are working for universal access to open networks."
But the vote was contentious. The two Republicans sitting on the commission feel the subsidy program, which launched in 1985 to make landline phone service more affordable for the poor, has become too expensive, especially since it was broadened in 2005 to include wireless phone service. According to an article in the
Los Angeles Times
, the program went from costing $809 million in 2005 to a peak of $2.2 billion in 2002, spurring some Republicans to nickname it "Obamaphone."
In Thursday's vote, the FCC set a $2.25 billion annual budget, indexed to inflation, for the program, but the commission declined to include the hard spending cap that would have drawn the support of its two Republican members.
To be eligible for the subsidy, a family of two would have to bring in $21,627 a year or less and a family of four's income would be capped at $32,805. In California, the minimum annual pay of a full-time minimum wage worker is now $20,800, after the state's minimum wage bumped to $10 an hour Jan. 1.
According to the
U.S. Census
, 21 percent of Humboldt County residents live in poverty and the county's annual per-capita income is $23,516.