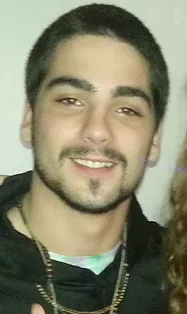 Almost two weeks after he was swept away in the Trinity River, 22-year-old Paul Michael Martin's family continues to search for answers.
Martin and two others jumped into the Trinity River near Tish Tang Campground at about 4:30 p.m. on April 6, and all three were quickly swept downriver in the strong current. One man was able to swim ashore and call for help; another made it to the riverbank near Vista Point and was later rescued by boat; but Martin has not been seen since.
The Humboldt County Sheriff's Office, Hoopa Tribal Police, the Hoopa Volunteer Fire Department and the U.S. Coast Guard spent five days searching the river for signs of Martin but suspended the search April 12. But Martin's family is not giving up hope of finding Martin or at least recovering his body. His mother, Candy Maynard, said a pair of underwear she believes were her son's were found six miles downriver from Tish Tang.
Maynard said she's looking for volunteers — especially people with boats — to continue searching for Martin. "He may be gone but I want closure," she said, adding that she can be reached at 499-0291. "I need to find him."
Especially with the North Coast in the midst of a bit of a heat wave, it's important for folks to remember that local rivers are still flowing cold and fast, which can cause even experienced swimmers to cramp up and be swept away. The Sheriff's Office recommends that anyone swimming in a local river wear a life jacket, keep close to others, refrain from using drugs or alcohol and avoid strong currents.
Humboldt County saw 12 drowning deaths in 2015, its highest tally in seven years.