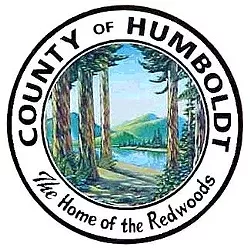 On Wednesday the Humboldt County civil grand jury came out with
another
startling report: The county is not adequately tracking how millions of dollars in contracts are being spent.
The report alleges a lack of accountability, lack of transparency, lack of consistent terminology and a lack of oversight. Over the last decade, an increasing number of county departments have been consolidated, which the HCCGJ says is partially responsible for "a duplication of efforts in the contract process and a lack of regular review for millions of dollars of county expenditures."
Procurement – the process of buying supplies, equipment or third-party services – is usually overseen by a single contract administrator, who only attaches his or her name to projects which have received his or her scrutiny. But the rules governing this process in Humboldt County are allegedly slipshod, with "no consistent terminology describing roles in the contract writing or review process." The county administrative officer was also occasionally excluded from this process, according to the report. Each individual branch within the county appear to have its own individual systems in place for hiring and evaluating contracts, rather than a uniform process used across the county administration.
The scope of the grand jury's investigation included all contracts of more than $50,000, which are supposed to receive approval from the Board of Supervisors. In its investigation of the 2015-16 county budget, the grand jury attempted to determine how many contracts were current, the total dollar amounts for those contracts and what percentage of the county budget those contracts represented. Unfortunately, the HCCGJ "was informed by various departments that the answers were unknown and/or unavailable," hinting at a deep level of dysfunction in this process. When the jury asked for additional information in order to analyze the procurement process, it was told the same thing: The information was unknown or unavailable. This response, the report notes drily, "raises several questions."
The investigation also revealed a common practice of splitting contracts that totaled at more than $50,000, therefore bypassing the need for approval from the Board of Supervisors, and an inadequate system for tracking the performance and reliability of vendors.
A lack of tracking could result in some embarrassing and potentially dangerous situations for the county. The grand jury cited one example of a vendor who had worked with 14 other counties but whose contract was discontinued by all counties but Humboldt after it was revealed its CEO had multiple charges for drug and alcohol related offenses.
"While no deliberate malfeasance was revealed, there was no apparent oversight exercised to prevent any misconduct, misrepresentation, breach of contract, nor the appearance thereof," the report says. "There is no apparent system in place to alert those negotiating pending contracts to possible ethical or legal issues of potential vendors seeking to do business with the County."
Moreover, there is "no apparent" system in place to make sure vendors are actually performing according to specifications, and when there is a system in place, there is little to no oversight ensuring that it is actually being followed.
For example, Traditions Behavioral Health, the recipient of a $3.5 million one year contract with the county's mental health branch, was obligated to conduct semiannual performance evaluations. The first such evaluation was due in September of 2015, but had not been completed as of May.
To remedy these issues, the jury recommended creating an "impartial, experienced group of experts" to review contracts and purchasing. It also supports the consolidation of several positions within the finance department as a starting point to create a centralized system.
"Because of current low staffing levels and insufficient staff training in most departments, many of the functions of oversight and accountability are at risk," the report warns.
Will the county heed these warnings? History does not set a positive precedent. A similar set of suggestions was presented by the grand jury in 1998, but the Board of Supervisors failed to adopt them, alleging it would "not be a cost-saving measure." This assumption, the report insinuates, was ultimately ironic:
"The HCCGJ believes that had these changes been made when they were first proposed, many of the weaknesses found in the current county procurement structure would not exist. It is also very likely that the overall savings associated with greater efficiency and budget sustainability would have clearly been a long-term benefit to the county."
See related PDF