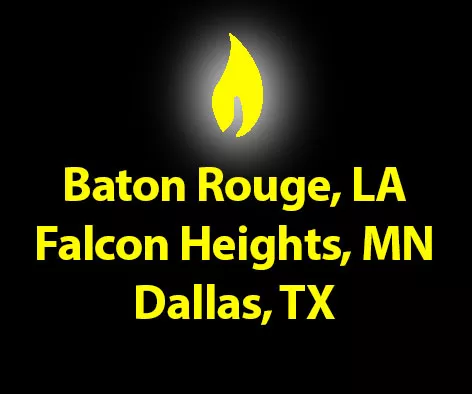 Almost every day of the past week has brought news of a fresh tragedy.
Alton Sterling
, shot and killed by officers in Baton Rouge, Louisiana.
Philando Castile
, in Falcon Heights, Minnesota, shot and killed by a police officer during a traffic stop.
Five officers killed
, and another seven wounded, by a sniper during an otherwise peaceful protest on the streets of Dallas, Texas. One woman,
Jennifer Rooney
, killed and three other commuters injured after a gunman opened fire on a highway in Tennessee.
Police shootings, the Black Lives Matter movement, the safety of law enforcement, gun violence, racial tension, public safety — we know that these are not just national issues, but issues that affect our lives here in Humboldt County. So we are turning the mic over to you, our readers, and asking you to contribute your voices to this discussion. Your frustration, grief, support and solutions are all welcome in a special section of next week's edition of the
Journal
. Please email your response, up to 300 words, to letters@northcoastjournal.com, by midnight of Sunday, July 10. Please include your contact information (it will remain private, but we always include writers' full names.)