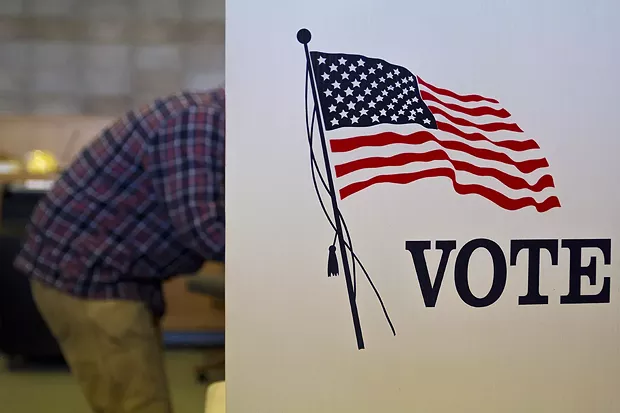 File
Local election season is officially ramping up.
City council races throughout Humboldt County are taking shape and a shocking turn has left Eureka Faith Center co-pastor Heidi Messner running unopposed for Eureka's 2nd Ward seat, which is being vacated by the termed-out Linda Atkins.
Both Wells Fargo broker Matthew Owen and former 5th Ward Councilman Chet Albin had submitted papers qualifying for the ballot but — seemingly at the 11th hour — both informed Eureka City Clerk Pam Powell that they were withdrawing from the race, leaving the little-known (politically, anyway) Messner alone in the race.
In his email to Powell, which was sent at exactly 5 p.m. and a copy of which he provided to the
Journal
, Owen said he's spent the last six months actively trying to recruit folks to step up and run for the open council seat. But — with a busy work schedule, his post as Eureka Rotary president and more — Owen said he was deciding to bow out of the race with news that there were already two other candidates qualified. In a text message to the
Journal
, Owen said he was unaware Albin also decided to bow out of the race.
Meanwhile, Eureka's 4th Ward seat currently held by Melinda Ciarabellini, who announced earlier this week that she won't seek re-election, is so far being sought by local accountant and former long-time Eureka City Schools Board member John Fullerton and Providence St. Joseph Health lab technician Allen McCloskey. This race could pick up additional candidates, though, as the filing deadline has been extended until the close of business Wednesday, Aug. 17, due to Ciarabellini's opting out of the race.
Familiar faces abound in Arcata, as well, where incumbents Michael Winkler, Susan Ornelas and Paul Pitinio have all re-entered the ring, along with challenger Daniel Murphy, who will be looking to unseat one of the three sitting councilmembers as the group vies for three seats.
Down in Fortuna, where the filing deadline has also been extended to 5 p.m. Wednesday, Aug. 17, due to an incumbent — Douglas Strehl — bowing out of the race, Tami Trent and former Councilmember Dean Glaser have thus far thrown their hats into the ring for the Friendly City's two open council seats.