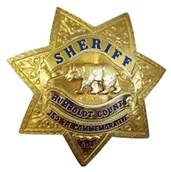 A shooting in Southern Humboldt last week has left a school district and the sheriff's office both looking for better lines of communication.
The shooting occurred in Redway shortly before 2 p.m. on Dec. 13, and the Humboldt County Sheriff's Office was called to the scene to a report of a gunshot victim lying along Whitmore Avenue (the victim survived). By the time they arrived, the suspects had fled the scene in a gray pickup truck. A search of the area came up empty.
The problem is that Redway Elementary School, just a few blocks away, didn't receive word of the shooting until students were boarding school buses to head home and alarmed parents were calling the office. The apparent lack of communication was a concern for district parents, some of whom called the school in the ensuing hours to criticize administrators for not putting the campus on lockdown or doing more to protect children.
The issue bubbled up so quickly that Southern Humboldt Unified School District Superintendent Catherine Scott penned a letter the following day to all district parents and guardians, offering a timeline detailing the afternoon from the school's perspective. The timeline notes that school officials were never contacted by the Sheriff's Office, despite trying diligently to get more information after learning of the shooting nearby. It would be more than an hour — filled with decisions about whether to allow students to walk home, whether to cancel basketball practice, whether to lockdown the afterschool program and whether to allow junior high and high school students to unload from their buses in Redway — before a district official finally got someone from the Sheriff's Office on the phone.
Reached a few days after the incident, Scott said she was working on setting up a meeting with the sheriff or the undersheriff to discuss the district's frustrations. She said the incident is an example of a larger problem but underscores the need for better communication.
"It's really just a symptom of the inadequate services the sheriff is able to offer Southern Humboldt and that's an ongoing issue," she said. "I have a great deal of respect and admiration for law enforcement and I'm not trying to criticize them, but I have a responsibility to make sure my schools are safe. So if we need to improve communication, we need to improve communication."
Scott made clear she wants to hear about any violent incident near one of her campuses that could pose a threat to student safety, and quickly. "I would rather be safe than sorry. Always," she said.
Reached on Monday, Sheriff Mike Downey agreed that communication could have and should have been better. But Downey said dispatchers did try to call the school office numerous times within 20 or so minutes of the shooting, but repeatedly got a busy signal. Further, he said the fact that deputies were confident the suspects had fled the area in a vehicle meant a more robust school response wasn't necessary.
"If we feel someone's in danger, or a school district especially, we'll go in there and tell them they need to lock down," he said. "But in this case, based on the information we had, there was no danger to the school at that point."
Moving forward, Downey said his department we'll look at putting together a master list of points of contact for each school in Humboldt County so if a critical incident occurs nearby, dispatchers aren't forced to simply call a school's main office, which are often understaffed and receive high call volumes at certain times of the day.
See the full text of Scott's letter by clicking
here
.