Anthony Westkamper
Side view of the blister beetle.
A great way to start the New Year! Astronomically, meterologically and biologically, winter solstice marks the end/beginning of our annual cycle. My year is starting off most auspiciously. About 1 a.m. on December 21st I counted eight glow work rms in the little grove, a record for the year.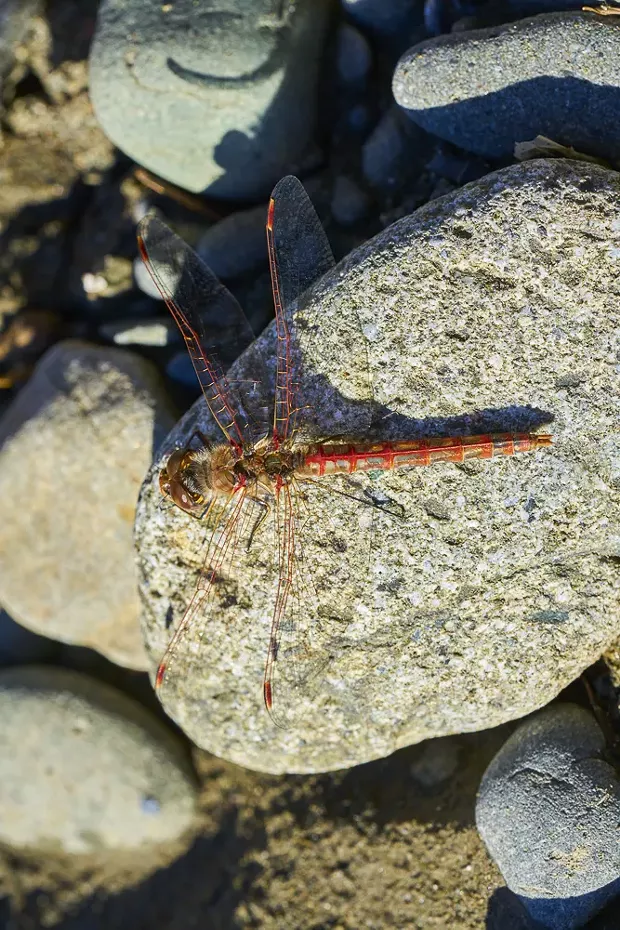 Anthony Westkamper
Variegated Meadowhawk on a rock.
The day started sunny and bright so I took a walk along the Van Duzen River and counted a dozen variegated meadowhawks, the little dragonflies I have reported overwintering every year for the last five in my area. This was unheard of before I started reporting it, so I guess it's my claim to fame, and this is a record number for me sighting them in this area.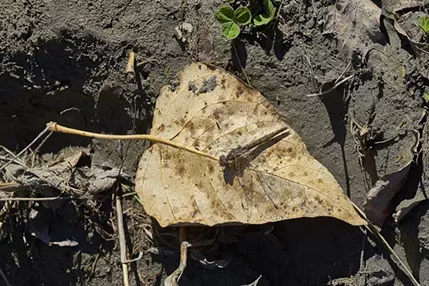 Anthony Westkamper
Variegated Meadowhawk on alder leaf.
A couple of large Caddisfly larvae were making tracks in the mud along the river margin.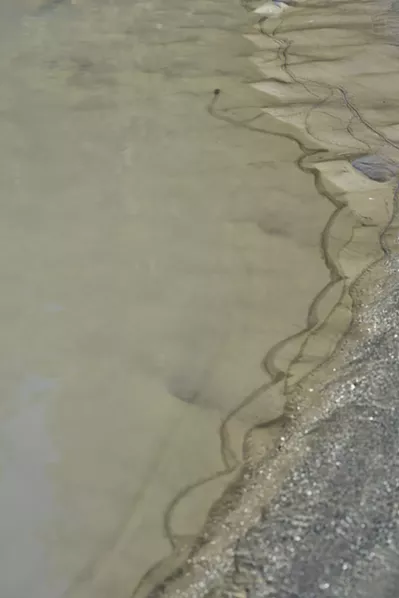 Anthony Westkamper
Caddisfly larva making tracks.
Anthony Westkamper
Caddisfly larva dragging its cylindrical "house" with it. Kind of like a hermit crab.
Finally, getting ready to go to a Solstice Party I noted a large black beetle on the garage floor. I have seen one of these in the same place every year for as long as I can remember. I have no idea why. I knew it was an "oil beetle" of the genus
Meloe
, family Meloidae, or blister beetles. So I took extra care collecting it to photograph later. Like their infamous relation the Spanish fly, their bodies contain the blistering agent cantharidin and can be seriously toxic to cattle who ingest them. This species has tiny useless wings which do not cover it's distended looking abdomen. Its larvae have a sort of parasitic relationship with bees.
Anthony Westkamper
Blister beetle on a centimeter/millimeter grid.
So hooray, the omens are good, we can look forward to to seeing interesting insects in record numbers in 2017! Don't everybody cheer at once.