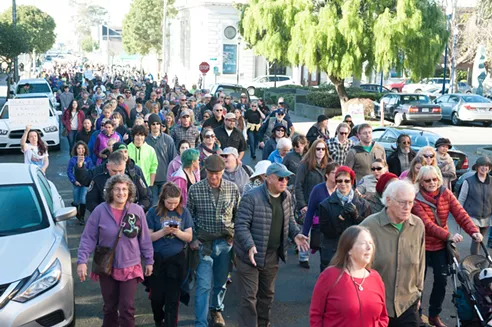 Mark McKenna
A crowd stretching several blocks marched through Eureka with the Eureka branch of the NAACP and the Eureka Police Department in honor of Martin Luther King Day.
On Monday, Jan. 17, a crowd stretching several blocks made its way through Eureka from Eureka Police Headquarters to the Adorni Center in honor of Martin Luther King Day. The march, organized jointly by the Eureka chapter of the NAACP and the Eureka Police Department, filled Third Street with signs and songs. The march ended at the annual celebration for the slain Civil Rights Movement leader put on by the Eureka NAACP. There, speakers including Eureka Chapter NAACP President Liz Smith, master of ceremonies Lorna Bryant and NAACP Chaplain Wallace Boveland. See the slideshow below for photographer Mark McKenna's images of the events.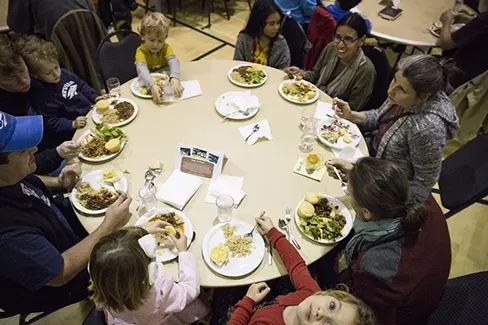 Sam Armanino
A table full of people enjoying a meal prepared by volunteers and staff from Arcata Elementary at the Bowl of Beans Benefit on Monday, Jan. 16.
There were more celebrations at the Arcata Community Center that evening, where the annual Bowl of Beans Benefit paid tribute to King with stories, gospel music, dance performances and a community feast of beans and rice. Humboldt State University Housing and the African American Center for Academic Excellence held an Annual Day of Service, with participants volunteering at the Potowat garden in support of local tribes. More events are planned for the
coming week
, including listening and discussing King's speeches, a community gathering and a spoken word competitions for students.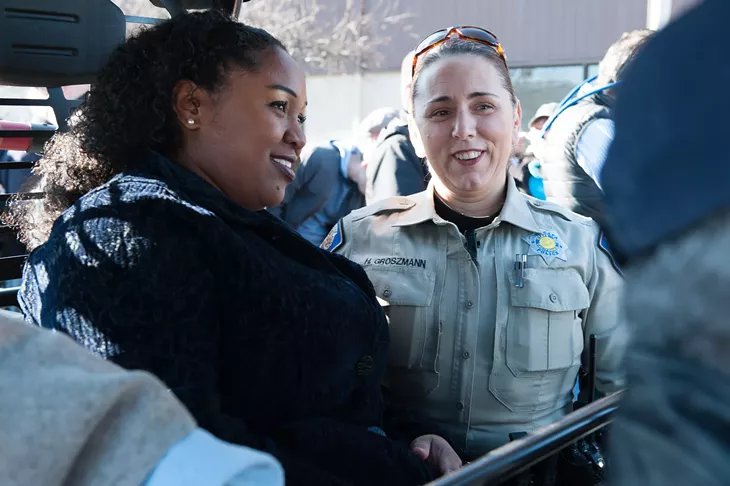 22 slides