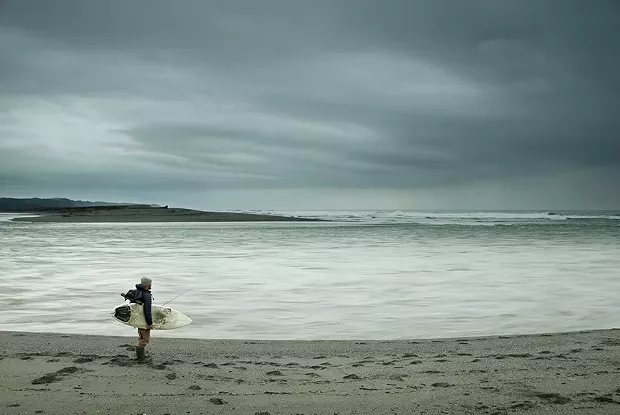 Photo by Sean Jansen
The winning photo from our "winter in Humboldt" photo contest last year.
I don't think we're alone in saying 2017 has been a slog so far. We were all so happy to put 2016 behind us but every day it seems like some new craziness — both from within our county and beyond — has descended to test us.
But all that has spurred us to spend some time contemplating the ties that bind us together, and we keep coming back to the word
community
. What does it mean to you? What's your community look like, both physically and philosophically? Show us.
As we do every year, we're calling on all Humboldt shutterbugs to grab your cameras — or phones — to take part in our annual photo contest, this year under the theme of community. Using your camera, show your community, whatever that means to you — it can be your people, your neighborhood, your city, your surroundings, your culture. It can be pictures of birthday parties, potlucks, volunteer days and farmers markets, but it can also be the slice-of-life stuff — your work, the dilapidated house on your block, next week's planning commission meeting, the bus stop you wait at every morning and the people who wait there with you. Basically, just think about what binds you to this time and space and take a pictures that tells us about it.
Get us your best photos by midnight on June 19 to be entered in the contest, which will see the top photo nab a prize (dinner out on us, plus a bottle of vino and a little something for dessert) and get published in an upcoming issue. Photos should be taken during the contest period — between May 10 and June 19 — no flashbacks to those Redwood Summer days. No Photoshop and no filters; they need to be the real deal. Entries can be emailed to photocontest@northcoastjournal.com, and we encourage folks to enter as many photos as they'd like.
Now get to shootin'. And, if you need a little inspiration, check out
this slideshow
from last year's contest, which came with the theme "winter in Humboldt," and scroll through
these
.
Good luck, and hit us up with any questions.