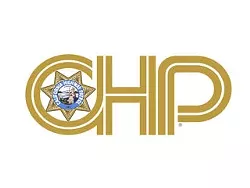 A 40-year-old Eureka man died Monday night in a solo-vehicle crash on State Route 299 after apparently making an unsafe turn to the right that sent his truck and trailer into an embankment before overturning, according to CHP.
Daniel Ryan Cox was wearing a seatbelt and traveling westbound in a Ford F-250 with an attached Fabform trailer when the accident occurred sometime before 9 p.m. He died at the scene.
According to the California Highway Patrol new release, the crash remains under investigation.
Press release from the California Highway Patrol:
On 10-30-2017 at approximately 2054 hours, Humboldt CHP Dispatch received a report of an accident with an injury on SR-299 at MPM 10.00. Humboldt CHP Officers responded and located both a 2003 Ford F-250 and a 2015 Fabform trailer lying on their roofs.

The initial investigation revealed that the 2003 Ford F-250 was pulling a 2015 Fabform two axle bumper pull dump trailer and was traveling westbound on SR-299 when Mr. Cox, for an unknown reason, made an unsafe turn to the right. The vehicle traveled onto the north shoulder of SR-299 where it struck an upward sloping dirt embankment. The force of the impact caused the Ford to overturn and both the Ford and Fabform trailer came to rest blocking both westbound lanes of SR-299.

Mr. Cox sustained fatal injuries as a result of the collision. Mr. Cox was wearing a seatbelt at the time of the traffic collision. The Blue Lake Volunteer Fire Department, the Humboldt County Coroner Officer, CAL Trans and Buddy's Towing service responded to the scene to assist. This collision is still under investigation.