Photo by Mark McKenna
A group of young girls carries the Women's March banner at the head of the procession.
On Saturday, Jan. 20, Madaket Plaza at the foot of C Street was packed with participants for Eureka's second Women's March. Last year, the multi-city protest following the inauguration of Donald Trump drew between 6,000 and 7,000 people, the largest crowd of marchers in Eureka's history. This year's event, which was a somewhat last-minute affair, also coincided with marches across the country and brought out between 4,000 and 5,000, according to Eureka Police Chief Steve Watson. Photographer Mark McKenna captured the crowd as it looped through Old Town in the slideshow below.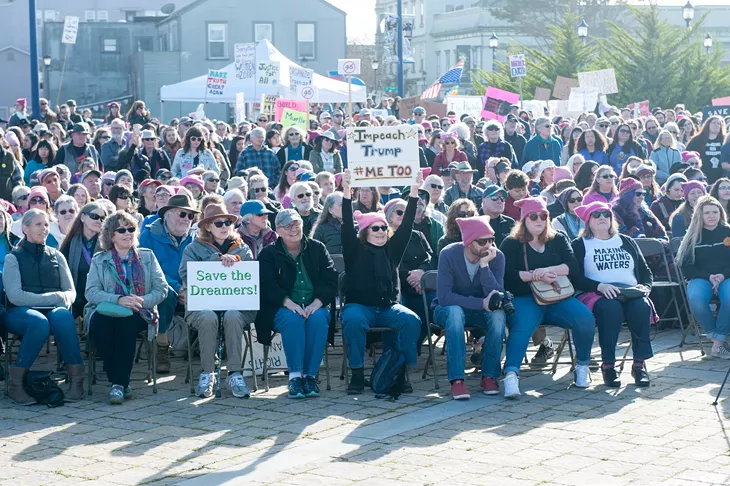 38 slides