Photo by Mark Larson
Sunny Brae Middle School teacher Anne Youmans led a last minute review of her choreography coaching prior to the 1:45 p.m. performance on the Arcata Plaza.
More than 100 Arcata Elementary School and Sunny Brae Middle School students sang and danced to "Home We'll Go" at the sixth annual One Billion Rising event on the Arcata Plaza on Friday afternoon. "We're making a statement through dance to rise, resist and unite to make change happen so our homes and workplaces are safer for all of us," said event organizer Jessie Hobba. See a slideshow of photos from the event below.
Hobba and others from the local V-Day Humboldt movement started the local One Billion Rising dance event in 2012 as part of their activities on ending violence against women and girls. In her introduction, Hobba explained the origins of the "One Billion Rising" term by citing the United Nations statistic that one out of three women worldwide will be beaten or raped. That works out to about 1 billion women worldwide.
Local nonprofit organizations such as the North Coast Rape Crisis Team and the Silent Witness Project of Humboldt County offered information displays and conversation to community members after the dance event.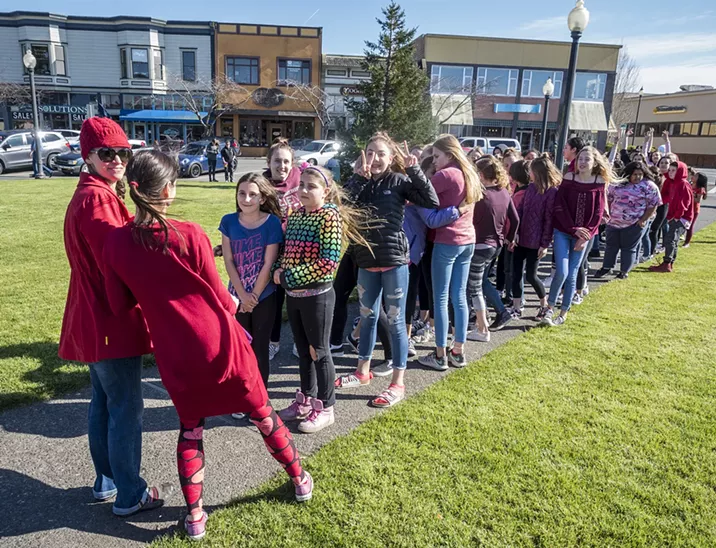 13 slides