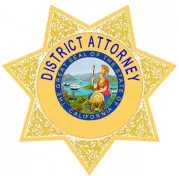 Three suspects who faced murder charges after a
hash lab explosion
in 2016 left a 21 year old dead pleaded guilty to lesser charges Tuesday.
Xavier Renner died in the University of California Davis Medical Center burn unit five weeks after the Nov. 9, 2016 explosion and subsequent fire left him with third degree burns covering most of his body. Months later, in September of 2017, police sent shockwaves through the Rio Dell community when they arrested Tamara and David Paul, and Aaron Mohr, for Renner's murder.
The charges came under what's known as the felony murder rule, which holds that if Person A knowingly commits a felony and Person B dies as a result of that felony, Person A can be charged with murder. In this case, prosecutors alleged that the Pauls knowingly rented out their garage to be used as a hash lab and that Mohr knowingly participated in the manufacturing of a controlled substance. A fourth suspect — Aaron Shisler — was also charged with murder in the case but to date has evaded arrest.
Earlier today, as first reported by the
Times-Standard
, the Pauls and Mohr appeared in Humboldt County Superior Court and pleaded guilty to lesser charges in the case.
In an email to the
Journal
, Deputy District Attorney Adrian Kamada confirmed that Mohr, 24, pleaded guilty to charges of voluntary manslaughter and manufacturing concentrated cannabis using a volatile solvent in an open plea agreement that leaves him facing a maximum sentence of 12 years and eight months in state prison.
David Paul, 38, meanwhile, pleaded guilty to felony child endangerment and a felony count of renting a place for the purpose of manufacturing a controlled substance. He also entered an open plea but his exposure was capped at a maximum of four years, eight months in state prison, according to Kamada.
Tamara Paul, 33, also pleaded guilty to felony counts of child endangerment and renting a place for the purpose of manufacturing a controlled substance, as well as misdemeanor counts of methamphetamine and psilocybin mushroom possession. She faces a maximum sentence of seven years, eight months in prison, as well as an additional year for each of the possession charges.
The three are scheduled to be sentenced April 9. For more information on the case, read the
Journal
's Sept. 21, 2017 cover story, "
Rio Dell's Hash Lab Murder Case
."