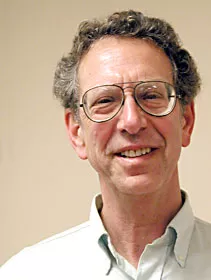 The Eureka branch of the NAACP has sent a letter to the Arcata City Council urging it to consider passing a resolution of censure against Councilman Michael Winkler for an open letter he sent to Mayor Sofia Pereira — and published in two local newspapers — that likened the crowd at a recent city council meeting to a "lynch mob."
"Likening the atmosphere of the council meeting to that of a "lynch mob/vigilante" was nothing short of racially inflammatory," the letter states. "Mr. Winkler's very public attempt at vindicating his own political position and castigating you as a council and in particular Mayor Pereira is rife with coded language known to trigger painful memories for Indigenous People and people of color, often inciting racists and violent action. His choice of words was perceived as a demagogic effort to stir up racial animosities in a community with a history of deep-seated racism."
Winkler's letter, published in the March 1 edition of the
Times-Standard
and the Feb. 28 edition of the
Mad River Union
, came after he was on the lonely end of a
4-1 vote
in which the rest of his council colleagues voted to remove the statue of President William McKinley from the center of the Arcata Plaza. The conversation surrounding the McKinley statue has grown heated at times, with many feeling passionately that it doesn't align with modern values and is an affront to people of color and the local indigenous community. The council is set to take up the issue again tomorrow night, after Councilmember Susan Ornelas
revived the issue
at the council's last meeting, asking staff to bring forward an agenda item that would allow Arcata residents to weigh in on a new location — with the pedestal at the plaza's center, where the statue has stood for more than a century, as one of the options. Ornelas' request quickly received support from Winkler and Brett Watson.
In the letter, Winkler wrote that he was "appalled by the lynch mob/vigilante atmosphere" at the council's Feb. 21 meeting and the "extreme self-righteousness and harassment and intolerance for people expressing an unpopular point of view." He said he heard people advocating tearing down the statue if the council voted to keep it, that he heard someone say "F—— the United States" and that prior to the meeting someone taped a sign to the statue that read "Re-assassinate McKinley" with a cartoon with a noose around the president's neck. Winkler then wrote that the sign reminded him of a bicycle trip 40 years ago when he "rode past a house that had an effigy of a black man being hanged."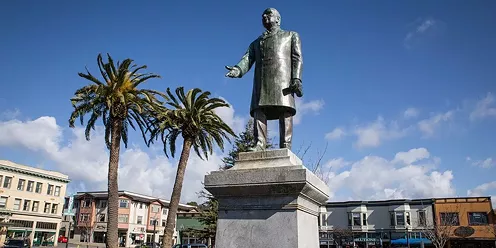 File
The statue of President McKinley.
The NAACP's letter makes clear that while Winkler is entitled to his opinion on whether McKinley's statute should remain at the plaza's center, the group takes issue with his choice of language.
"Such crass and abhorrent expressions manifest in behaviors and actions that injure and endanger our already beleaguered community members of color," the group wrote, "… as a public official, the way in which he expresses his opinions matters. Words matter."
Reached by phone tonight, Winkler said he's aware of the NAACP's letter.
"All I can say is that I think I simply reflected what I saw happening at the meeting as accurately as I could … what I said was forceful but accurate," Winkler said. "I'm surprised that people had such a strong response to those words. I thought they were accurate but I think they responded more strongly to those words than I expected."
Winkler then referenced the effigy he saw 40 years ago.
"What I saw (in February) with the threats to the statue, even though it is inanimate, it just felt very similar to the out of control threats of violence," he said. "I'm sorry the NAACP feels so strongly about this and that we each have our opinions. And we all have our different experiences and words that mean one thing to me can mean something very different to people with different life experiences."
The council is scheduled to meet at 6 p.m. tomorrow to discuss McKinley's fate in a meeting that had already been moved to the Arcata Community Center in anticipation of a large, passionate crowd. The censure request is not on the council's agenda.
See related PDF