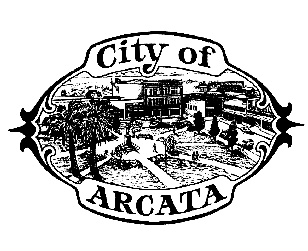 UPDATE: A gun safety ordinance will be coming forward at a future Arcata City Council meeting after members directed staff to research various options and bring back some examples from other cities and counties for their consideration.
Several councilmembers at the May 16 meeting noted that law enforcement would not be coming into private homes to ensure firearms were locked up and unloaded if such an ordinance were to pass but the action could provide an opening for conversations about gun safety.
"I think what it does is symbolically tell whoever owns the gun that you have to have control of it," Councilmember Paul Pitino said.
City Manager Karen Diemer told councilmembers that any ordinance will require "extensive research by the city attorney" but noted that many other municipalities have such laws in place. In answering a question about the possible penalties for a violation, City Attorney Nancy Diamond said municipal code violations of are typically considered an infraction like a traffic ticket.
The discussion was prompted by a request from two North Coast Preparatory Academy students.
PREVIOUS: The Arcata City Council tonight will consider a request by two North Coast Preparatory Academy students to enact a requirement that firearms within city limits be kept unloaded and stored in lockers or safes.
Freshmen Eva Swartz and Oliva Joachim made a dual presentation during public comment May 2 asking for the council to consider amending the municipal code, citing statistics showing that "70 percent of deaths related to child shootings could have been prevented if the firearm was locked and safely stored."
The teens said they have started a group called Save Lives, Use Gun Storage (or S.L.U.G.S) to promote the cause, noting that Humboldt County has one of the highest rates of gun-related deaths — 16.2 per 100,000 people — in California at more than double the state average of 7.7 per 100,000 between 2012-2015, according to Department of Public Health data.
The idea is similar to an
October 2015 proposa
l
by former Eureka Police Chief Andrew Mills, who drew a backlash for his suggestion that gun owners and sellers be required to lock up weapons when they weren't home or a business was closed in response to a rash of shootings and gun thefts.
Days later, a clearly frustrated Mills
pulled the proposed ordinance
during a council meeting, saying the department would concentrate on an education campaign instead due to pushback from council members and the public.
"People have the right to bear arms but that's just the point — to bear arms. Not to leave them lying around unprotected," Mills said at the time.
The Arcata agenda item notes that "many cities and some states have reviewed and or passed firearm safe storage regulations as a measure to reduce the impacts of firearms in their communities," including felons gaining access, stolen guns ending up in the street and children or teens getting their hands on a weapon resulting in accidental or intentional shootings or suicides.
In her written report, City Manager Karen Diemer notes that a violation of such an ordinance would not likely come to official attention unless there was some sort of incident such as a burglary but "the city does not want to create a deterrent to reporting stolen firearms that had not been kept in a locked container or disabled with a locking device, especially immediately following the ordinance being enacted."
"If the Council provides direction to move forward with a safe storage ordinance, staff can provide options to still encourage reports of stolen firearms," the report states.
Diemer also states that a Public Safety Committee is scheduled to be appointed and meeting by August.
"Depending on timing provided by the council, this committee would be best suited to review a safe firearms storage ordinance," her report notes.