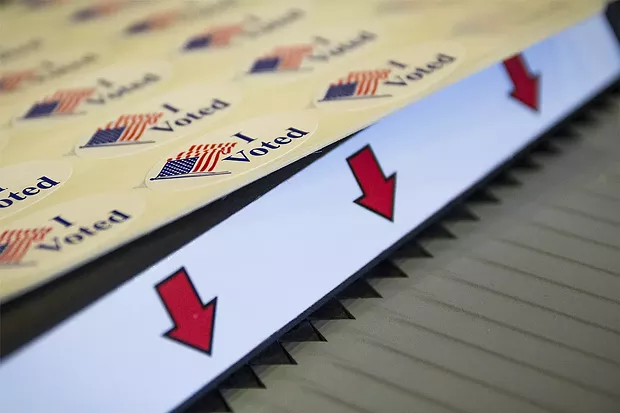 Manuel J. Orbegozo
"I Voted" stickers only go to those who register.
Monday, May 21, is the last day to register to vote in California's June 5 primary election, which will see residents in the Fourth and Fifth Districts marking their choice for supervisor, the first contested judgeship in decades and an unusually dynamic battle for auditor-controller — not to mention several unchallenged races along with candidates vying for state and federal posts.
The deadline for making your voice heard is just before the stroke of midnight by visiting
registertovote.ca.gov
. Read the
Journa
l's coverage on the auditor-controller and judgeship races
here
and
here
then pick up this week's edition for a look at the supervisorial candidates and a slew of election letters.
On an election-related note, the county is still looking for some civic-minded folks to help at polling stations. Find out more information
here
.
If procrastination gets in the way, there is one last option known as conditional voting, which is available in the 14 days prior to and including Election Day by visiting the Humboldt County Office of Elections. But it is not an option at local polling places. Read more about conditional voting
here
.