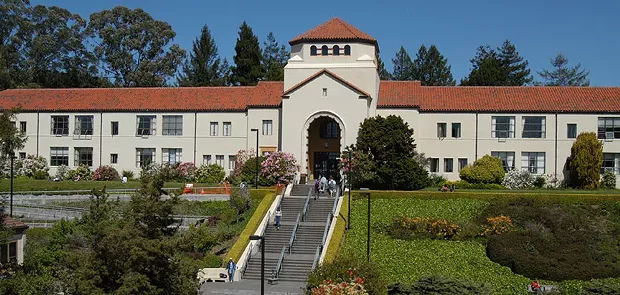 Capital & Main
, an online nonprofit publication,
published an article
yesterday spotlighting housing insecurity for Humboldt State University Students. The article, which
cites a Dec. 2016 article in the Journal
by HSU Investigative Reporting students, is part of a 10-day series exploring homelessness in California.
According to report released by the California State University system in January (and co-authored by HSU social work professor Jennifer Maguire), housing insecurity is rampant throughout the university system, with 11 percent of CSU students reporting having been homeless in the last year. As cited in the article, that problem is "most acute" at HSU, with nearly a fifth of the student body having been homeless at one point the previous year. (You can find a link to that report
here
.)
Sam Armanino
Chante Catt standing for her 2018 graduation.
Reporter Gabriel Thompson interviewed off-campus housing liaison and founder of the Homeless Student Advocate Alliance, Chanté Marie Catt, who lived in a campground with her partner, small daughter and two dogs for her first few months attending HSU. They also interviewed Jasmine Bigham, a 23-year-old transfer student who is currently living out of her car in a HSU parking lot.
The article poignantly describes the disconnect between impoverished students like Bigham and the comparatively affluent community that surrounds them in Arcata:
"Each day she stops by the campus food pantry, where she fills plastic containers with soup and picks up rice and beans. She describes the area around campus as a food desert but in reverse—filled with only 'really expensive healthy food' that's out of her reach. She takes a bus to Eureka, then walks a mile to reach a more affordable grocery store, where she can load up on quinoa, bell peppers and mangos. She has a camping stove, or else prepares meals for the week at friends' homes."

You can find a full text of the article, written by Gabriel Thompson, by following
this link
.
Editor's note: This article originally referred to Maguire as a professor of sociology; she is in fact a professor of social work. The
Journal
regrets the error.