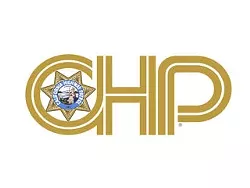 UPDATE:
The California Highway Patrol has identified the man fatally struck on U.S. Highway 101 Aug. 4 after apparently running into traffic as Eureka resident Raymond Severns. He was 29.
PREVIOUSLY:
A 29-year-old man was fatally struck on southbound U.S. Highway 101 north of Herrick Avenue last night after apparently running into the path of a driver who was unable to avoid hitting him.
According to the CHP, the driver attempted to brake but could not stop before hitting the man, who authorities are working to positively identify before notifying his next of kin. He died at St. Joseph Hospital.
The driver was not impaired at the time of the collision, the California Highway Patrol released states, and tests to determine whether the pedestrian was under the influence of drugs or alcohol are pending.
Read the CHP release below:
Mr. Perez was driving southbound on US-101, north of Herrick Ave., at about 50 MPH. It appears that a male pedestrian ran directly in front of him from his left. Mr. Perez braked, and attempted to avoid the pedestrian, but he was unable to do so. The front of his vehicle struck the pedestrian. The pedestrian was transported to St. Joseph Hospital, where he was pronounced dead. The pedestrian is pending positive identification from the Humboldt County Coroner's Office and subsequent notification of next of kin.
Mr. Perez was uninjured. He was determined not to be under the influence of alcohol or drugs. The pedestrian's level of alcohol or drug impairment, if any, is pending a toxicological screening.
Anyone with any information regarding this collision is requested to contact the Humboldt Area Office of the CHP.