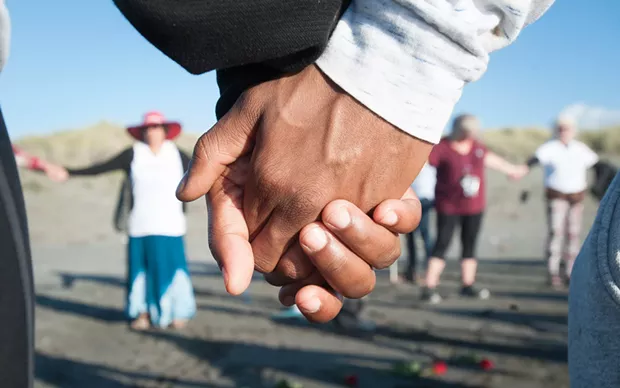 Mark McKenna
Vigil attendees joined hands in a circle to remember David Josiah Lawson.
Approximately 30 people gathered in Manila yesterday to celebrate the life of David Josiah Lawson, the Humboldt State University sophomore fatally stabbed at an off-campus party April 15, 2017.
Seventeen months later Lawson's killing remains unsolved.
Saturday's vigil was led by Lawson's mother, Charmaine Lawson, and was held at his favorite local beach, near the Manila Community Center. Attendees joined hands and shared memories before tossing roses into the surf.
For the most recent update on Lawson's still unsolved homicide, read past coverage
here
. And check out photographer Mark McKenna's slideshow below with images of the vigil.
22 slides