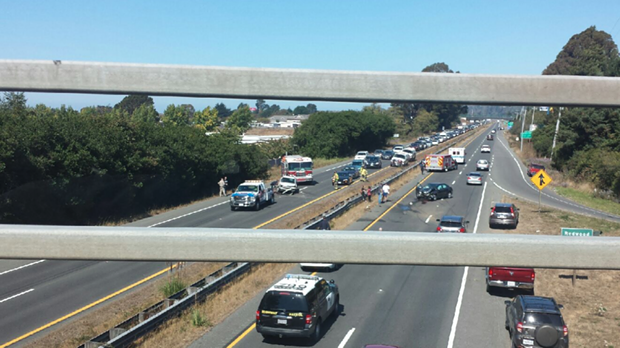 Photo courtesy of Mark Nelson
A multi-vehicle crash has disrupted traffic on U.S. Highway 101 near State Route 299.
A multi-vehicle accident near the intersection of State Route 299 on U.S. Highway 101 about 12:08 p.m. caused major injuries today.
According to the CHP Traffic Incident Information Page, multiple vehicles were involved including a motorcycle and two cars. All lanes were reopened by 1 p.m., according to the post.
Editor's note: This report first appeared on www.kymkemp.com and is reposted here with permission.