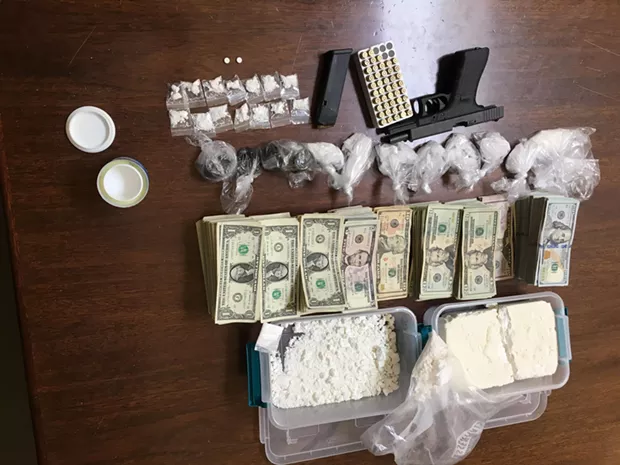 HCDTF
Drugs and money seized by the drug task force.
A $200,000 arrest warrant was issued this morning for Ariel Arguelles-Sosa after he failed to show at a bail review hearing requested by the Humboldt County District Attorney's Office to raise concerns about whether his bail was procured from drug money, according to a media report.
Arguelles-Sosa was arrested Aug. 30 in what officials described as "one of the largest Humboldt County cocaine seizures in recent history" after special agents with the Humboldt County Drug Task Forced served search warrants at his Arcata home and business.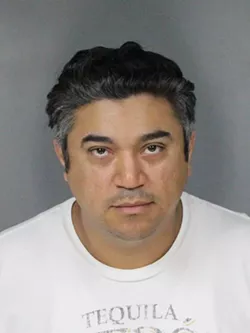 The task force reported finding just under three pounds of suspected cocaine, two ounces of methamphetamine, and four ounces of heroin at his Ponderosa Way residence, along with $65,000 in cash and two vehicles "believed to be the proceeds of narcotics sales," according to an earlier news release.
Two other men were also arrested.
The
Lost Coast Outpost reports
that Arguelles-Sosa's defense attorney Russell Clanton told Judge Kaleb Cockrun that his client was not in attendance against his own advice and that of Arguelles-Sosa's family.
If arrested on the warrant, he will not be eligible for a cite and release, according to the
Lost Coast Outpost
report, which also states he had been out after posting $100,000 bail.