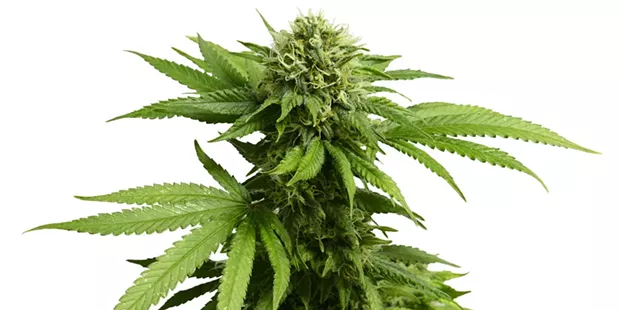 The Eureka City Council is set to consider today whether to allow the consumption of cannabis products — with the possibilities ranging from ointments and edibles to vaping and smoking, or all of the above — at certain establishments in order to provide tourists and others a space to legally imbibe.
If approved, Eureka would be the first city in Humboldt County to move away from the take-out-only approach for cannabis, which became legal for adult recreation use in January. The council will also consider lifting restrictions on signs for cannabis-related businesses.
"The proposed changes to the Eureka Municipal Code will conditionally allow on-site consumption in certain zone districts," the staff report states. "While this amendment will allow on-site consumption, the existing request for proposal process and the conditional use permit process for cannabis retail facilities will remain in place, allowing for control of what type(s) of on-site consumption, if any, are appropriate for each individual location."
The concept first came before
the council in early August
when it directed staff to makes amendments to the municipal code and local coastal plan to allow for a future permitting process.
Councilmember Austin Allison stated during the August meeting that he supported the move, which he said "makes a lot of sense from a lot of perspectives to have safe consumption areas."
Councilmembers Kim Bergel and Natalie Arroyo echoed similar views, saying the idea was to cut down on marijuana use in inappropriate settings, such as parks, while fellow councilmembers Heidi Messner and Marion Brady raised concerns about allowing cannabis to be smoked in businesses due to health impacts for users and employees, among other issues.
Brady also asked who would be responsible for "monitoring stoned driving" if this were to go through, to which Community Development Director Rob Holmlund replied that would fall under the Eureka Police Department's jurisdiction, just like any driving under the influence case within city limits.
While recreational marijuana is legal in California, state regulations greatly restrict where it can be used, leading to a conundrum for tourists, some renters and others who may not have access to a place to lawfully consume cannabis in one of its many forms.
Under state regulations, onsite consumption can only take place at licensed facilities that meet a series of criteria, including restricting access to persons 21 or older, no visible consumption from any public space and no sales or consumption of alcohol.
According to the staff report, the Planning Commission has recommended that onsite consumption of cannabis be restricted to "cannabis topicals," which are basically lotions or balms applied to the skin to address issues like inflammation but don't generally have psychoactive properties.
Councilmembers Austin, Bergel and Arroyo, however, indicated in August an inclination toward providing a more diverse array of on-site consumption options.
The 6 p.m. meeting takes place at Eureka City Hall, 531 K St.
See related PDF