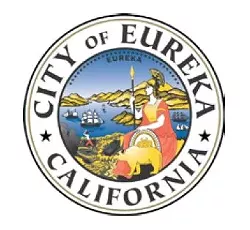 The Eureka City Council will consider Tuesday offering continued support for local philanthropist Betty Chinn's emergency shelter — set up in the wake of the 2016 PalCo Marsh sweep — with $75,000 housing funds.
Also up for discussion is whether to request that the California Attorney General's Office conduct an "investigative review" into a $10 billion railroad-to-port proposal that has been floated at Humboldt Bay Working Group meetings in recent months.
Addressed to California Attorney General Xavier Becerra, the draft letter states the claims being made "seem highly questionable" and cites reporting by the
Lost Coast Outpost
's Ryan Burns, whose stories on the subject can be found
here
and
here
.
The Blue Angel Village run by Chinn's foundation at West Washington and Koster streets serves about 40 chronically homeless individuals at a time, providing housing for clients and their pets for up to 90 days as well as meals and case management services.
The annual extension would be the second for the village, which helped 432 people between May of 2016 and May of 2018, according to the shelter's website.
Chinn was recently named one of CNN's "Heroes," a series that highlights the work of "everyday people changing the world" to showcase "how one person can truly make a difference." Read more
here
.
She was also awarded the Presidential Citizens Medal by President Barack Obama in 2010 and the 2008 Minerva Award by then California First Lady Maria Shriver for her tireless work in helping those in need in Humboldt County.
Read more about Chinn's efforts
here
, which she pursued despite initially enduring pronounced harassment from business owners and law enforcement.
In other business, the council will consider moving forward with allowing
cannabis use at certain establishments
in order to provide tourists and others a space to legally imbibe and entering into a contract with the Humboldt County Association of Government for the Eureka Police Department to provide "enhanced traffic control" along U.S. Highway 101's "safety corridor" that runs between Eureka and Arcata.
According to the agenda, the patrols would take place at "times mutually agreed upon by HCAOG and EPD, with an emphasis on times of heavy traffic flow." The contract, which would run from Nov. 1, 2018, to Oct. 31, 2019, would have an annual payment limit to the city of $200,000. Both sides would be required to track expenditures via quarterly reports, the agenda states.
The 6 p.m. meeting takes place at city hall, 531 K St. Read the full agenda
here
.
See related PDF