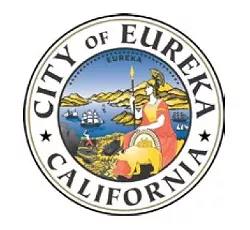 Members of the National Union of Healthcare Workers are expected to ask the Eureka City Council tonight to press St. Joseph Hospital officials to reverse course on the elimination of 35 positions and call a public meeting on patient care issues, including staffing levels.
News of the layoffs, which the union has described as retaliatory, came in September after an informational rally on staffing issues was held outside the Eureka hospital. The health system has described the employee reductions as workforce realignments designed "to provide a more efficient and value-based care delivery system."
Of the 35 jobs being lost, 10 were open positions that will not be filled. The cuts will impact both St. Joseph Hospital in Eureka and Redwood Memorial Hospital in Fortuna. Read previous
Journal
coverage
here
.
The comments by union members will come at the start of the 6 p.m. meeting, which includes an agenda item on whether to request that the California Attorney General's Office conduct an "investigative review" into a $10 billion railroad-to-port investment proposal that has been touted at Humboldt Bay Working Group meetings.
That could prove somewhat awkward seeing as Councilmember Marian Brady — who terms out this year and is running for a seat on the harbor district board — has voiced support for the endeavor and was quoted in local media reports as saying to "naysayers" that the project is "doable" with today's modern technology.
The draft letter to California Attorney General Xavier Becerra states the claims being made about the project "seem highly questionable" and cites reporting by the
Lost Coast Outpost
's Ryan Burns, whose story on the subject can be found
here
.
Also on the agenda is continued funding for Betty Chinn's Blue Angel Village, moving forward with allowing
cannabis use at certain establishments
in the city and a contract with the Humboldt County Association of Government for the Eureka Police Department to provide "enhanced traffic control" along U.S. Highway 101's "safety corridor" that runs between Eureka and Arcata.
Read more about the meeting
here
.