Mark McKenna
Laura Lee George holds up her cell phone to play a version of "Chocolate Ice Cream Cone" after telling the crowd that her husband was bullied because he was the smallest in his class and the only one who wore glasses. He started singing the song on the school bus and caught the attention of the "pretty girls," according to his son Merv George Jr.
Hundreds of people gathered Sunday to celebrate the life of Merv George Sr., a Hupa religious dance leader and frontman of The Merv George Band, which for decades kept local dance floors buzzing at venues big and small. George was remembered Sunday as a talented musician with an easy smile who was dedicated to the communities he was a part of.
Check out local photographer Mark McKenna's slideshow below of images from Sunday's celebration of George's life. To read more about George, see past
Journal
coverage
here
. Donation's in George's honor can be made to the Merv George Memorial Music Fund at the Humboldt Area Foundation, 363 Indianola Road, Bayside, CA 95524.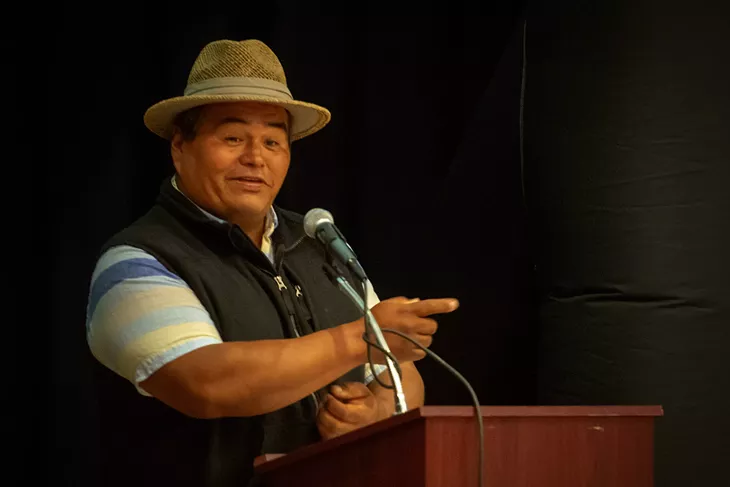 27 slides