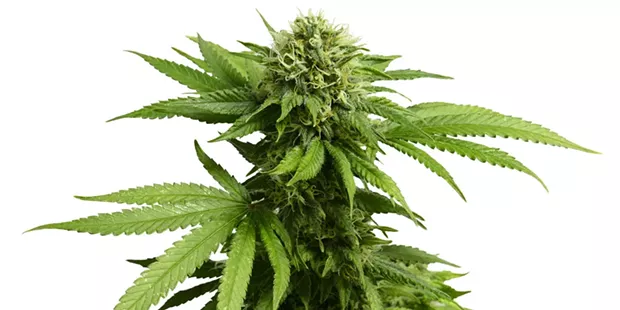 On Oct. 5, 174 notices of violation from the State Water Resources Control Board were sent out by certified mail to residents of the Salmon Creek watershed in Southern Humboldt. Over the next week, the thick stacks of letters dwindled as worried neighbors signed and took home their notices.
The letters stated that a property owned by the recipient was a "recent, or active cannabis cultivation site." The recipient was told that before cultivation they are required to obtain several types of "cannabis regulatory coverage."
Several of the recipients told
Redheaded Blackbelt
that they received the letters in error – some of those include ranchers whose neighbors were growing close to their property line, people with hoop houses for vegetable starts and those in the permit process already.
Robert Cervantes, senior engineer for the State Water Resources Control Board, and Taro Murano, a supervisor with the agency, are hoping they can help those who received the letter either come into compliance or show that they were never out of compliance.
Those who received the notice sent on Oct. 5 only have until Nov. 5 to make what Cervantes called "a good faith effort" to get their issues resolved.
The letter recipients have several options available, the two men stressed. One is to come to a Cannabis Cultivation Permitting Workshop at the Mateel Community Center in Redway on Oct. 30 from 10 a.m. to 3 p.m.
Murano explained they will deal with each person who received the Notices of Violation "on a case by case basis." He said, "We want to be engaged by those who have received the notice. Call or come on 30th." He said even if the people who received the notices can't fix the issues in the time provided, they need to contact the water board to explain what steps they are going to take.
"You need to contact us," he emphasized.
"We are going to do our honest best to get folks to get registered," Cervantes said. "We are trying to get people legit. … We are going to have tables set up with employees to clear up their letters. … There will be tables with computers set up."
He explained that people can work on a one-to-one basis with employees to deal with their site-specific concerns.
At the workshop, those with violation letters can receive help getting their State Water Board Small Irrigation Use Registration and apply for coverage under the Cannabis Cultivation General Order. Here's a
helpful checklist of information
to bring.
There are other options besides the meeting on Tuesday to work with the Water Board. "Our main goal is to offer options for compliance," Cervantes said.
A link that allows anyone to set up a phone appointment for the Cannabis Small Irrigation Use Registration is here:
https://www.waterboards.ca.gov/water_issues/programs/cannabis/
Or cultivators can obtain their water quality permits and water rights here:
https://public2.waterboards.ca.gov/cgo
"We'll be in Fortuna on Nov. 8 from 2 p.m. – 7 p.m. to present our cannabis cultivation policy revisions and answer questions from the crowd," Cervantes explained.
He said they want people to succeed in the process of becoming compliant.
"We want to use our enforcement resources on those who are doing egregious damage," he said.
Didn't get a letter yet?
"The State Water Resource Control Board (State Water Board) in coordination with the California Department of Fish and Wildlife (DFW) have identified "Cannabis Priority Watersheds" throughout the state that are of special environmental concern and are at increased risk of environmental impacts due to cannabis cultivation activities."
Take a look at the priority watersheds
here
.

Editor's note: This report first appeared on www.kymkemp.com and is reposted here with permission.