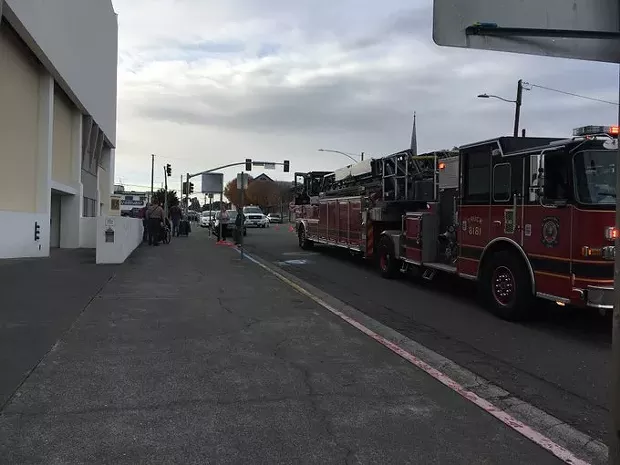 HCSO
Emergency crews respond to powder substance found near entrance of the courthouse.
SECOND UPDATE:
The Humboldt Court Clerk's Office will be closed for the rest of the day due to "public safety concerns" after a white substance was found on the outside door this morning, according to a release.
Read more about the
closure here
.
UPDATE:
Michelle Bishop, an employee at the courthouse, sent Redheaded Blackbelt the following pictures of the scene where a suspicious powder was found this morning, shutting down I Street. She said that Hazmat is on the scene and has closed down the courthouse lobby. "We may be able to open [later] today but it is unknown at this time."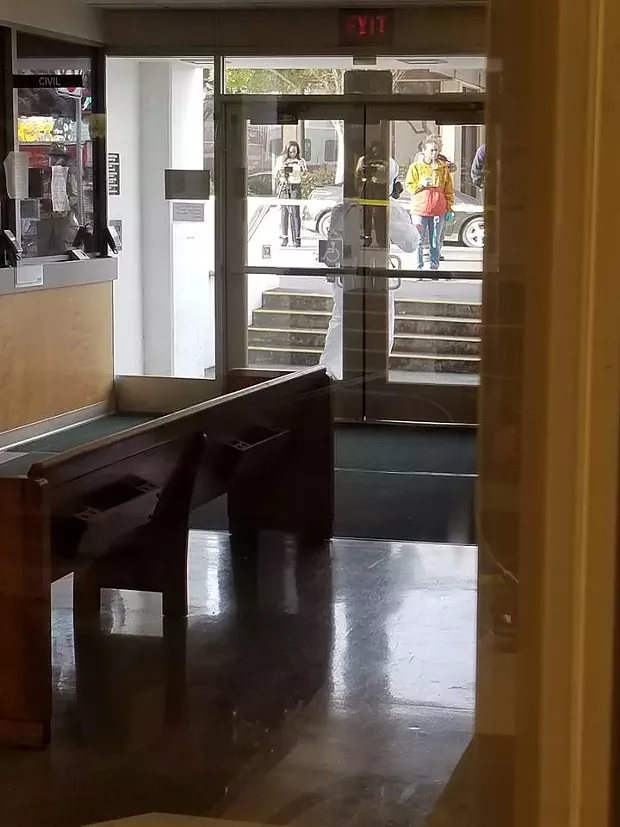 Courtesy of Michelle Bishop
A Hazmat suit protects personnel outside of the Courthouse Clerk's Lobby as seen from inside the lobby.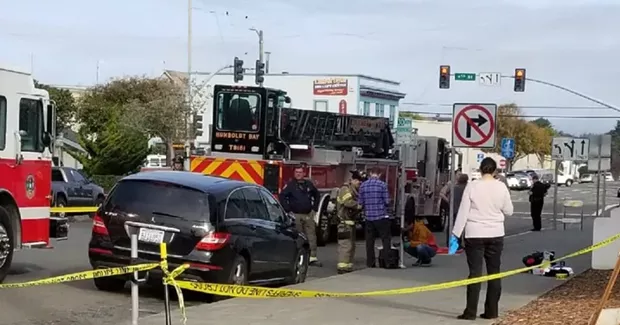 Courtesy of Michelle Bishop
Emergency crews at the I Street side of the courthouse, where a suspicious powder was found.
PREVIOUS:
The discovery of a "suspicious powder substance" near the entrance to the county court clerk's office has I Street between Fourth and Fifth streets shut down, according to a tweet from the Humboldt County Sheriff's Office.
Law enforcement officials are asking the public to avoid the area.
Tweet from the HCSO:
#happeningnow A suspicious powder substance was discovered near the entrance to the county Court Clerks Office. I Street between 4th and 5th Streets in Eureka shut down as emergency crews work to determine what the substance is. Please avoid the area.

Editor's note: This story has been updated to clarify the courthouse office impacted.