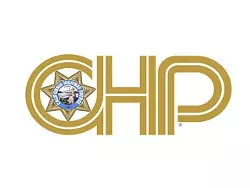 UPDATE:
The Blue Lake Rancheria is reporting that the suspect in an armed robbery at the Play Station 777 and subsequent carjacking has been arrested in Del Norte County.
The Triplicate
is reporting that suspect Jeff Gatlin was arrested.
HCSO
Alleged suspect in armed robbery and carjacking this morning.
Read the Blue Lake Rancheria release below:
The Blue Lake Rancheria is providing the following information.
There was an armed robbery at the Play Station 777 convenience store at approximately 7:25 am this morning, Saturday 11/17/2018.

Due to calm and quick thinking by our team members, and fast, coordinated action by law enforcement, very thankfully no one was hurt.

The robbery events occurred in the convenience store, and in the fuel station parking lot. The suspect obtained some cash and items, and then fled the Play Station 777 property on foot. The suspect then evidently stole a vehicle from another person nearby, and drove away from the area by car. The suspect had a gun, and brandished it but did NOT fire it. The events in Blue Lake lasted a relatively short amount of time, about ~10 minutes.

The onsite surveillance teams at Blue Lake Rancheria were able to obtain and provide extremely clear video to law enforcement agencies.

As we understand the situation, as of approximately 2:30 pm today (11.17.2018), the suspect has been apprehended without injury by law enforcement in Del Norte County.

In over 12 years of operation, this is first armed robbery at the Play Station 777. It is unfortunately the second armed robbery of a fuel station in the last three years in the Blue Lake area, the prior robbery was at the local Patriot gas station on April 16, 2016 (https://krcrtv.com/archive/sheriffs-office-searching-for-suspect-after-armed-robbery). There have been other gas station robberies in the region recently too.

Team members are receiving counseling services and other support.

The Tribe wishes to thank all involved for their work in a tense, dangerous situation to apprehend the suspect without harm to anyone. The Tribe is especially grateful to our Play Station 777 and security team members for their heroic actions such that no one was hurt and this issue did not escalate. Thanks to the Humboldt County Sheriff's Office, the Del Norte County Sheriff's Office, and all responding agencies in both Humboldt and Del Norte Counties. We are coordinating all further communications with the Humboldt County Sheriff's Office.
PREVIOUSLY:
At approximately 7:30 this morning, a man who was reportedly armed with a shotgun was allegedly confronted by employees of the Play Station 777, which is just down the road from the Blue Lake Casino, according to information on the scanner. Witnesses reported that a number of law enforcement responded soon after that.
The armed suspect fled first on foot and then on a vehicle, according to reports over the scanner. There was a high-speed chase north on U.S. Highway 101. Reportedly spike strips were deployed.
The armed suspect again reportedly fled on foot to the Crescent Beach Motel just south of Crescent City. There are reports of a possible hostage situation but that has not been confirmed. At 11:27 a.m., one law enforcement agency offered a hostage negotiation team.
The Del Norte County Alert system sent out this at 9:56 a.m.:
Armed individual:
The Del Norte Sheriff's Office is currently dealing with an armed individual at the Crescent Beach Motel.

The area will be blocked to traffic. Avoid the area and use alternative routes. We will adivse further information when available.
Redheaded Blackbelt
has requested information from both the Humboldt and Del Norte County Sheriff's departments but have not received responses.
A California Highway Patrol dispatcher has confirmed that US Highway 101 is shut down south of Crescent City due to "an incident."