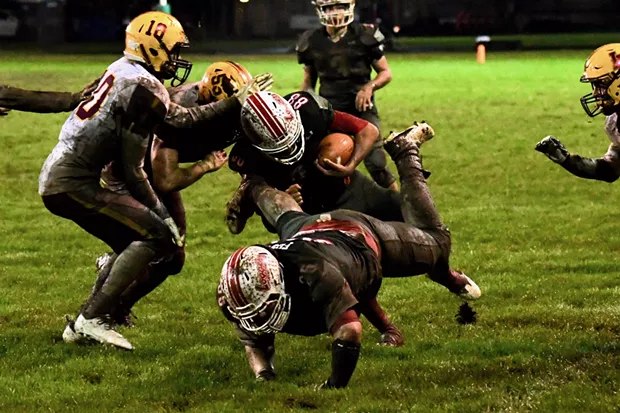 Jose Quezada
A rain-soaked Eureka Logger crowd at Albee Stadium celebrated a mud splattered victory Saturday night over previously unbeaten Las Lomas, 21-0, in the semifinal round of the North Coast Section D-III playoffs.
Local photographer Jose Quezada has launched a pair of new websites,
HumSport
and
HumLook
, showcasing the work of local photographers. Photographers will be uploading galleries of photos on both sites regularly, showcasing their best images of local sports, cultural events and landscapes. High-resolution downloads of the images are also available for $5 apiece.
The
Journal
is partnering with Quezada and the sites to bring you regular slideshows offering a glimpse of what these photographers have captured. The below slideshow is from HumSport. To see more or to purchase downloads of any of these images, visit
www.HumSport.com
.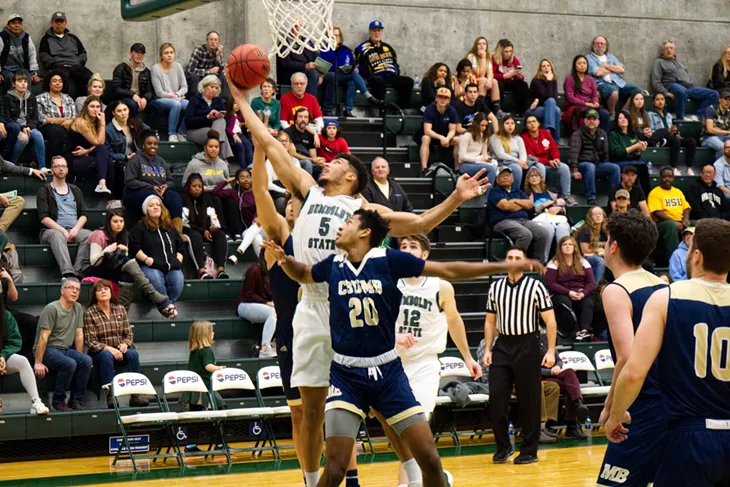 6 slides