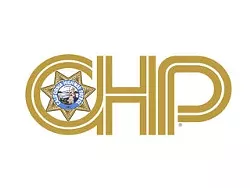 UPDATE:
According to a CHP release, one person was killed in the car crash near Weott this afternoon but his identify is not being released at this time, pending a notification of next of kin.
Read the CHP release below:
On January 17, 2019, at approximately 1630 hours, a 2010 Toyota Tundra driven by Zechariah Alailefaleula was traveling northbound on US-101, just north of Weott in the #1 traffic lane. For an unknown reason, the driver of the Tundra allowed his vehicle to drift to the left into the southbound traffic lane, where it collided with a 2017 Toyota Camry, which was traveling southbound US-101 in the southbound #1 lane. The driver of the Toyota Tundra was transported to St. Joseph's Hospital with moderate injuries, and was evaluated for DUI, which did not appear to be a factor. The driver of the Toyota Camry was also transported to St. Joseph's Hospital where he succumbed to his injuries.

The drivers name of the Toyota Camry is being withheld, pending next of kin notification by the Humboldt County Coroner. This incident remains under investigation by the Garberville CHP office.
PREVIOUS:
A collision between a black Nissan pickup and a small car on U.S. Highway 101 near the Weott offramp about 4:30 this afternoon has left at least one person with major injuries trapped in a vehicle, according to an incident commander.
Southbound traffic is still moving but northbound traffic is not, according to the CHP incident page. How many people were injured is not clear but a second ambulance was being called to the scene just before 5 p.m.