Caltrans
The overturned gas tanker.
SECOND UPDATE:
Caltrans reports via tweet that not much has changed at the scene on U.S. Highway 101, which is closed north of Leggett due to an overturned truck that is leaking fluid, leaving travelers with the only option of using Interstate 5.<!—EndFragment—>
UPDATE:
CalTrans is now advising motorists to use Interstate 5 as an alternate route, saying it is unknown when U.S. Highway 101 will re-open after this morning's tanker crash north of Leggett.
PREVIOUSLY: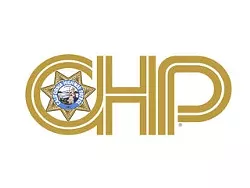 A Renner gas tanker overturned on U.S. Highway 101 north of Leggett and south of the Peg House about 6:30 this morning and the highway is now closed in both directions, according to the California Highway Patrol
Traffic Incident Information Page
.
Initial reports had the northbound lane blocked and "fluid on ground," according to the page.
At 6:50 a.m., the page reported that Renner is sending an empty truck "and will be able to pump fuel [out of] the overturned trailer."
According to Jonathan Beck, a truck driver on the scene, 101 will be closed for some time. The driver is out of the overturned truck and OK, he said. Beck was one of the first on the scene and said he and others piled dirt to stop the flowing gasoline from going into a nearby storm drain.
This report was first published at www.kymkemp.com and is reposted here with permission.