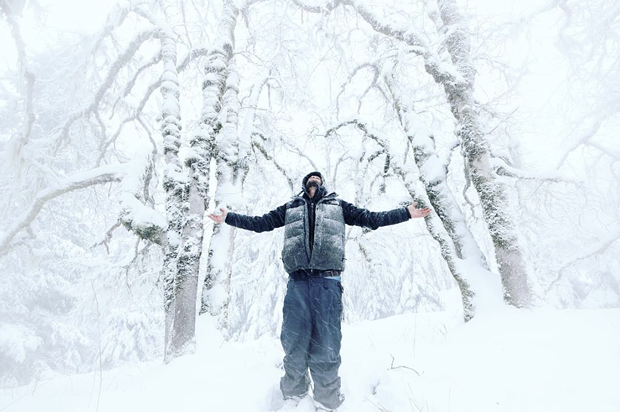 @ryanjohnsonbitar via Instagram
Enjoying the landscape blanketed in snow.
Well, that was a lot of snow. In case you were locked away with the curtains closed during a social media fast, Humboldt saw between 1 and 8 inches of
snowfall late Saturday night
. The roads were treacherous and power went out in some areas but folks around Humboldt also captured the beauty of this weather anomaly (which doesn't mean global warming isn't real — tell your uncle/president). The snow has melted away in lower elevation areas but we'll always have those midnight snowball fight memories. We put out the call and some fine folks shared their winter wonderland images with us by tagging us on Instagram and replying on Facebook. Enjoy their frosty photos in the slideshow below.
19 slides