UPDATE:
The Humboldt County Board of Supervisors voted unanimously April 9 to send forward the names of both Fourth District Supervisor Virginia Bass and Third District Supervisor Mike Wilson for possible appointment to the California Coastal Commission.
PREVIOUSLY:
The Humboldt County Board of Supervisors will consider Tuesday sending the names of at least one supervisor and one city council member from the North Coast region for possible appointment to the California Coastal Commission after Gov. Gavin Newsom called for a second round of nominations.
Supervisors Virginia Bass and Mike Wilson are both requesting to have their names put forward to fill the open seat representing Humboldt, Del Norte and Mendocino counties.
The agenda item is being brought back after Newsom declined to appoint from of the previous nomination pool, which included Eureka City Councilmember Natalie Arroyo and Arcata Mayor Brett Watson — who had both received letters of support from the board in February.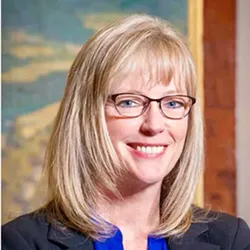 Also up for consideration had been Fort Bragg City Councilmember Lindy Peters and Crescent City Mayor Blake Inscore, according to news reports.
The board of supervisors received a letter from the governor's office dated March 22 asking for additional nominations but it was unclear why Newsom had decided not to select any of the four officials initially recommended to replace former Supervisor Ryan Sundberg on the powerful state board.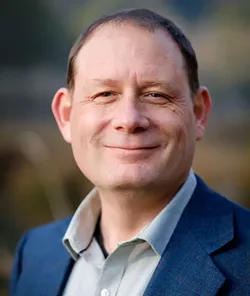 The commission — an even mix of six elected officials and six members of the public at large — oversees public access and land use decisions in the coastal zone along California's 1,100-mile-long stretch of shoreline.
Bass and Wilson each submitted letters outlining their reasons for seeking the post.
Bass, who currently serves as president of the California State Association of Counties, notes her "well-rounded experience" and "18 years in local government."
"I have always prided myself on the ability to look at all sides of the issues and make reasoned decisions," she wrote. "My 30-plus years in the restaurant business was great training ground for being an elected individual because you learn how to work with anybody and you know how to accommodate others' needs and concerns while not diminishing the results. While I understand the desire and the need to protect and preserve our coastal resources, I also know that there need to be reasonable accommodations to allow jobs to thrive in coastal communities. That is a difficult balancing act but one that is definitely worth the effort."
Wilson cites his two decades of experience as a consulting environmental engineer, much of which he notes "involved design, environmental review, planning and permitting projects in the Coastal Zone," and his 11-year tenure on the Humboldt Bay Harbor, Recreation and Conservation District board.
"Representation of the North Coast Region on the Coastal Commission requires an official who is familiar with the concerns and opportunities surrounding protection and promotion of our public trust resources for public access and a healthy economy and environment," Wilson wrote. "I believe I have the understanding and experience to be a productive and collaborative member of the Commission."
Newsom has four appointees on the commission, including the North Coast seat. The Senate Rules Committee and speaker of the Assembly select the remaining eight members.
With the March 22 letter, a 45-day window opened for local city selection committees and the boards of supervisors in Humboldt, Del Norte and Mendocino counties to resubmit names for consideration. After that, Newsom has 30 days to make a selection or begin the process anew once again.
Find the board of supervisors' Tuesday agenda
here
.