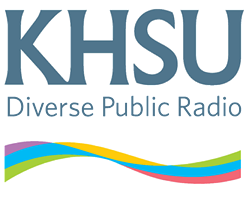 Adding to a growing list, current and former North Coast legislators are calling on the California State University Chancellor's Office to suspend any decision-making on the future of KHSU until new top administrators arrive at Humboldt State University.
HSU President Lisa Rossbacher and Vice President of Advancement Craig Wruck, who oversees KHSU, are both slated to retire this year.
State Sen. Mike McGuire, Assemblymember Jim Wood, retired state Sen. Wes Chesbro and retired Assemblymember Patty Berg penned a strongly worded letter that describes HSU's decision to
gut the public radio station
as "a slap in the face to Humboldt County and the North Coast."
"The reckless manner and timing of HSU shutting down this amazing station could not have been worse and it's time for the long-term decision making by a short-term administration to stop," the letter states. "Major decisions made behind closed doors, and with zero transparency, simply do not work for this community. It hurts the credibility of the University and makes everyone's job harder (especially the incoming President). There was absolutely no reason for this situation to unfold as it has and we want it to stop."
Find previous
Journal
coverage on the situation
here
,
here
,
here
and
here
or pick up this week's edition.
Read the full letter below:
See related PDF