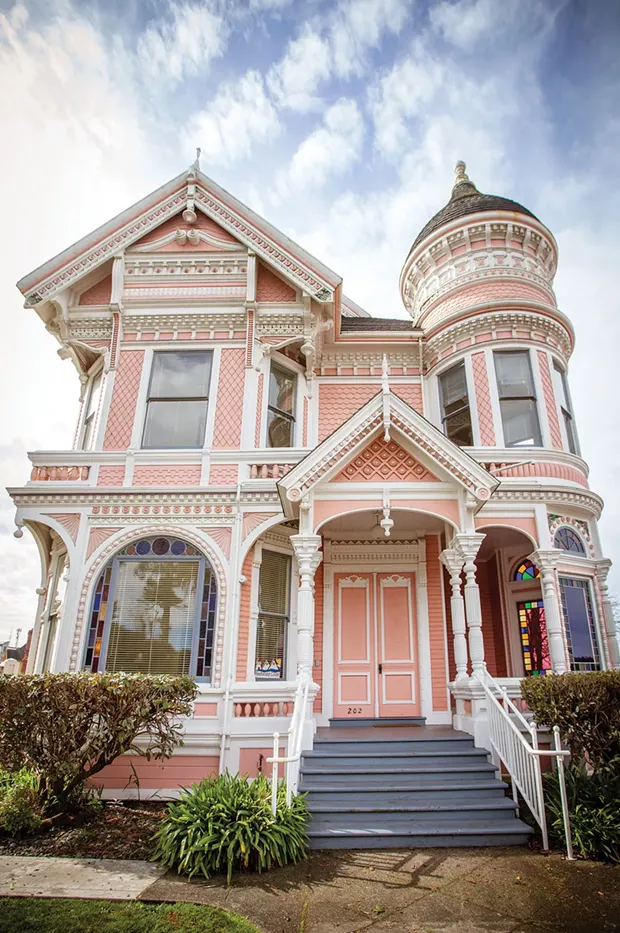 The Pink Lady is up for grabs and for a cool $1.2 million, the Queen Anne Victorian house can be yours. Known for its elegant exterior and blush color, the four-bedroom vacation rental hit the market May 13.

The Pink Lady has stood on M Street for 130 years, first as a wedding gift to William Carson's eldest son Milton Carson in 1889. After Carson died in 1912, Milton moved into the Carson mansion but the Pink Lady stayed in the family for eight years. After its departure from the Carsons in 1920, it passed through many hands but was most notably owned by two German sisters who used it as a boarding house until 1942, when it was seized as Nazi property. Before 2016, it was used as an office space before being turned into a vacation rental.

Coldwell Banker Cutten Realty Realtor Jill MacDonald said the iconic property has gained serious consideration from a couple of prospective buyers and she's held a few viewings since the listing went up. It's also on the New York Times real estate page.

"Since putting the listing up on social media, it's spreading out and gaining a lot of attention," MacDonald said. "My son even called me and asked me, 'Mom did you put the Pink Lady listing up?!'"

The owner, she said, put many significant improvements into the property when she bought it a few years ago, adding that it's now in great condition, "fabulous" and ready for a new proprietor.

While the Pink Lady is currently set up as a vacation home, its future is uncertain, depending on the desires of its next owner. Mike Reinman, owner of Redwood Coast Vacation Rentals (where the Pink Lady is listed), said that while it's up for sale people can still rent the Pink Lady for their Humboldt County visit. Reinman believes the mansion will most likely continue as a "late 1800s Queen Anne/Eastlake Victorian" vacation rental.

"Its demand has grown a lot and has done pretty well, even in this economy." Reinman said. "It's a beautiful place to stay and a great place for weddings and private events."