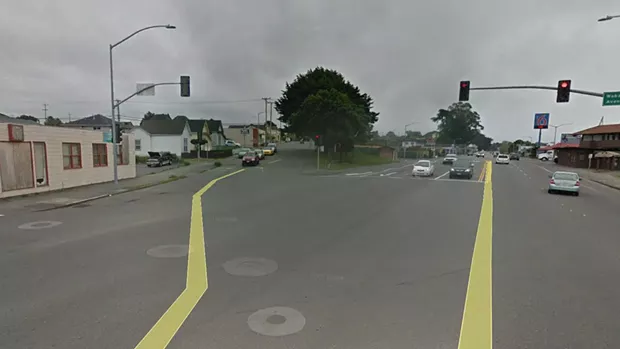 Caltrans
The intersection of Fairfield and Wabash.
A project to help address the slog that is driving through intersections along U.S. Highway 101 in Eureka begins today.
Caltrans is starting work on Fairfield Street at Wabash Avenue, meaning Fairfield will be closed for the next four to six weeks, according to the agency. When construction is complete, the street will be one-way for those traveling southbound (between Wabash and West Del Norte) in a bid to stave off gridlock at the notorious five-way intersection.
The improvements are just the beginning of a series of alterations proposed by Caltrans for Fourth and Fifth streets, as reported in the
Journal
's February story "Big Changes Considered for 101 Through Eureka." Read more
here
.